Seven-time nominee Louis C.K. and Ricky Gervais, creator of "The Office," are among the stars who will be handing out Emmys on this year's prime-time awards show.
Producers of the show made their first announcement Tuesday of Emmy presenters.
Presenters on the ABC broadcast also will include Ginnifer Goodwin, star of ABC's "Once Upon a Time," and Mindy Kaling, star and creator of the upcoming Fox comedy "The Mindy Project." In addition, Jim Parsons, who's nominated for CBS' "The Big Bang Theory," and Amy Poehler, nominated for NBC's "Parks and Recreation," are set to be on hand.
Louis C.K. is creator, writer, producer and star of the FX comedy "Louie."
The 64th Primetime Emmy Awards will air live from Los Angeles on Sept. 23. Jimmy Kimmel will host.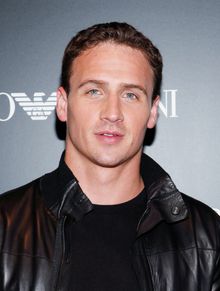 CBS shifts shows' start times to accommodate football
Frustrated Eastern and Central time residents, take note. CBS is tweaking its fall schedule to better accommodate NFL coverage on Sunday nights.
The network announced Tuesday that it will shift start times for its Sunday series "60 Minutes," "Big Brother," "The Amazing Race," "The Good Wife" and "The Mentalist" by a half-hour on days that include an NFL doubleheader.
The change, which starts Sunday, will affect only viewers on the Eastern half of the U.S., with Mountain and Pacific showtimes running as previously scheduled. Dates affected by the move are Sunday and Sept. 23; Oct. 7 and 21; Nov. 4 and 18; and Dec. 2, 16 and 30. DVRs automatically will pick up the changes.
Additionally, CBS has opened an SMS text-alert system, Eye-lerts, to inform those who signed up of adjusted start times.
CBS' Sunday lineup premieres in full on Sept. 30, after "Big Brother" ends its run on Sept. 23.
'The Talk' co-hosts go makeup-free for premiere
"The Talk" is coming clean.
Co-hosts Julie Chen, Aisha Tyler, Sharon Osbourne, Sara Gilbert and Sheryl Underwood bared their makeup-free faces for Monday's season-three premiere. Donning only white towels and robes, the ladies of CBS' daytime gabfest jokingly hid their faces behind their hands before getting comfortable in the au naturel environment.
The headline-grabbing stunt was dreamed up by Miss Gilbert, who told "Entertainment Tonight" that she was pleased her co-hosts were willing to go along with it. "There's not many [people] that would go on TV in front of millions of people with no makeup, so to be in a group of people that are willing to do that together is really cool," she said. "It shows that we're willing to show parts of our lives that not everybody is willing to show. We really are girlfriends, and because we feel safe with each other, we're willing to show more of ourselves to the public."