Governments and rights organizations are decrying raids by Russian authorities on more than 2,000 international and domestic advocacy groups, what observers say is an unprecedented campaign to silence critics of the Kremlin.
In the past couple of weeks, the Russian Prosecutor General's Office has conducted surprise inspections at hundreds of locations, including the offices of Human Rights Watch, Amnesty International and Transparency International.
In addition, Russian groups that receive money from foreign donors have been targeted, as have religious groups, environmental advocates, and cultural exchange and education programs.
"This is an unprecedented crackdown on civil society in Russia that started in June with the adoption of a number of restrictive laws, which curtailed freedom of association, freedom of assembly and freedom of expression," said Rachel Denber, deputy director of the Europe and Central Asia division at Human Rights Watch. "There is a lot of poisonous anti-foreigner rhetoric and proposals for new laws; it is a very bad atmosphere."
The raids are being conducted under Russia's "foreign agent" law, which requires Russian nongovernmental organizations that engage in public advocacy and receive money from foreign donors to register as foreign agents. In most cases, the raids are carried out by prosecutorial, Justice Ministry and tax officials.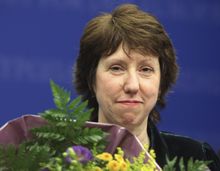 "The bigger fear is that this is just round one, and that, after the smearing, the forced closures will come," said John Dalhuisen, Europe and Central Asia director at Amnesty International.
The Russian Prosecutor General's Office said Thursday that the raids are aimed at combating money laundering and corruption.
The Russian Embassy in Washington did not respond to a request for comment.
The Obama administration is "deeply concerned by the unprecedented wave of inspections" and has raised its concerns with Russian authorities, the State Department said in a statement.
"These inspections appear to be aimed at undermining important civil society activities across the country," the State Department added.
Catherine Ashton, the European Union's foreign affairs chief, said the raids are part of "a trend that is deeply troubling."
France and Germany summoned Russian diplomats to explain the raids. The St. Petersburg office of the Konrad Adenauer Foundation, which is affiliated with German Chancellor Angela Merkel's Christian Democratic Union, also has been searched.
Critics of Russian President Vladimir Putin say it is no coincidence that the crackdown started after he returned to the Kremlin for a third term in May.
"The regime decided to frighten civil activists and prevent them from defending human rights," said Dmitry Gudkov, who represents A Just Russia party in the Federal Assembly in Moscow. "This is a crackdown against Russian civil society and opposition leaders who expose corrupt officials, but it's being set forth by the state propaganda as an intention of the power to fight corruption."
Ms. Denber of Human Rights Watch said Mr. Putin has stated often that "he doesn't accept foreign criticism of Russia's human-rights record, and that it is the equivalent of an incursion on the sovereignty of the Russian state."