Related Stories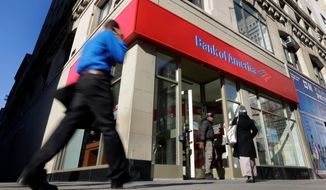 Quotations
Instead of answering, Mr. Zuckerberg deferred to another executive who "claimed that Facebook's own internal investigation had exonerated the company, saying that there is no bias against conservatives on the company's platform," said Mr. Danhof. "In his next breath, though, he admitted that Facebook is making changes to its trending news platforms. Why is Facebook making changes if there is nothing wrong?"
Facebook official meets with conservatives in Washington after accusation of liberal bias →
"I felt like I was called a bigot, essentially, and I felt that, if you are one of the millions of Americans who think that this policy is offensive, Target doesn't want you as a customer, they don't want you as an investor, they don't want anything to do with you," he said. "That's how I felt leaving this meeting, and I don't know if I've ever felt that leaving a shareholder meeting."
Brian Cornell, Target CEO, takes heat from shareholders about transgender bathroom policy →