Photos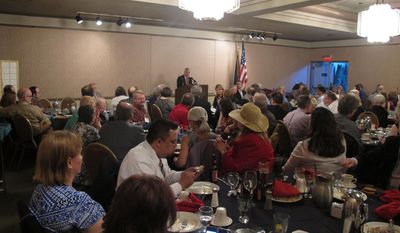 Quotations
"I really appreciate all the postcards that I've gotten. The front side of them were pretty," said Sharon Day, an elector who also serves as co-chair of the Republican National Committee. "I kind of find it amusing. What lemmings they are."
Dump Trump? That won't happen when Florida electors vote →
In the most biting attack of the night, national party co-Chairwoman Sharon Day said Mrs. Clinton disqualified herself from becoming the first female president after she "viciously attacked the character of women who were sexually abused at the hands of your husband."