Related Stories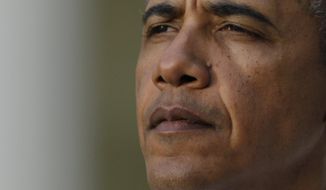 Quotations
"Loretta Lynch should appoint a special prosecutor immediately," said Mr. Fitton, who has sued the administration to force the release of documents. "The Obama Justice Department is conflicted, and the alleged crimes and cover-up not only implicate Mrs. Clinton but other senior administration officials, including Secretary of State [John F.] Kerry and lawyers in the Justice Department. Even President Obama and the White House have been sketchy on what they knew about Mrs. Clinton's email system. The public interest demands a serious and independent criminal investigation."
Hillary Clinton emails worry officials about security breaches →
Thomas Fitton, president of the conservative watchdog group Judicial Watch, told The Washington Times there is sufficient indication of wrongdoing for Attorney General Loretta E. Lynch to appoint a special prosecutor.
Hillary Clinton emails worry officials about security breaches →