Related Stories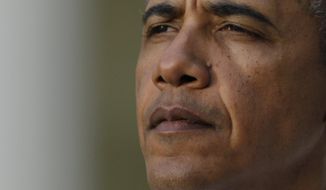 Quotations
Thomas Fitton, the president of Judicial Watch, said his group has already filed an appeal in federal court.
Hillary Clinton email challenge rejected by federal judge as 'moot' →
"Loretta Lynch should appoint a special prosecutor immediately," said Mr. Fitton, who has sued the administration to force the release of documents. "The Obama Justice Department is conflicted, and the alleged crimes and cover-up not only implicate Mrs. Clinton but other senior administration officials, including Secretary of State [John F.] Kerry and lawyers in the Justice Department. Even President Obama and the White House have been sketchy on what they knew about Mrs. Clinton's email system. The public interest demands a serious and independent criminal investigation."
Hillary Clinton emails worry officials about security breaches →