Occupy DC protesters attempted to bust into the Washington DC Convention Center on Friday night, where an Americans for Prosperity dinner was taking place. Protesters aimed their ire at AFP donors Charles and David Koch throughout the night. Interestingly, David walked through the crowd of protesters with friends and associates of his and went completely unnoticed by the Occupy DC crowd. I captured video of a throng of protesters trying to muscle past security at the DC Convention Center.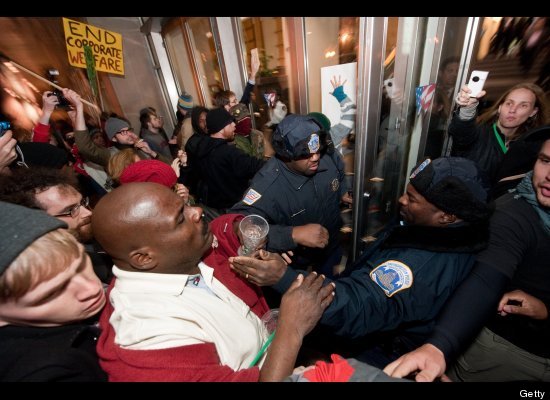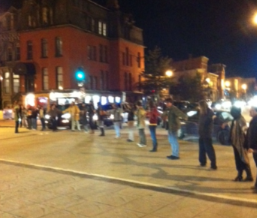 The Daily Caller's Michelle Fields was one of the journalists covering the melee outside of the doors, who later reported that protesters had formed "roadblocks, surrounding the convention center" and only allowed "non-luxury cars to pass." Unfortunately, Fields was horribly harassed by OccupyDC during her reporting on Friday. (H/T The Other McCain)
Media Research Center's Stephen Gutowski captured video of a "violent scuffle" where protesters used kids as human shields. (ABOVE)
Below is video of an elderly woman who attended the AFP event and was injured while trying to get through the Occupy DC protesters.