Using Facebook to track down "old flames" isn't a good idea for husbands or wives, but they need not flee from the popular social networking site either, marriage experts say.
Pastors are in a position to empower people to thrive amid modern social media, marriage educators K. Jason and Kelli Krafsky said in a recent blog, called "Should Pastors Really Ban Facebook?"
"The more church members know how to safely use online communities, the less likely they are to make the mistakes and bad choices that destroy marriages and break families apart. We're pretty sure that is something God would 'Like,' don't you?" wrote the Krafskys, who are authors of "Facebook and Your Marriage."
The news peg for their blog was a New Jersey pastor's recent sermon urging the married leaders in his church to permanently disconnect from Facebook or step down from their posts.
"I've been in extended counseling with couples with marital problems because of Facebook for the last year and a half," the Rev. Cedric Miller, senior pastor of the Living Word Christian Fellowship Church in Neptune, N.J., told Associated Press.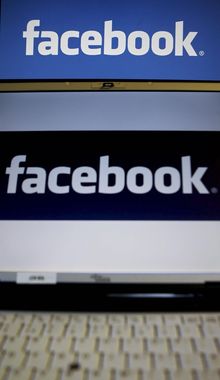 At least 20 couples in his 1,100-member congregation had developed marital problems after a spouse connected with an old flame via Facebook, explained Mr. Miller, who is married.
"What happens is someone from yesterday surfaces, it leads to conversations and there have been physical meet-ups. The temptation is just too great," he told AP, adding that he had created a Facebook account to keep up with his children, but canceled it.
Mr. Miller also said he asked married couples with Facebook accounts to at least give each other their passwords so they could check on private conversations.
"Some did. Others got scared and deleted their accounts right away. And some felt it was none of my business and continued on," Mr. Miller said.
Mr. Miller was recently embarrassed when the Asbury Park Press — which broke the story about his no-Facebook edict — reported that Mr. Miller, his wife and another married couple in the church had sexual contact 10 years ago.
Mr. Miller said he and the others dealt with that "very painful" transgression, received forgiveness, and he would step down if church leaders deemed he was unfit to serve. He maintained his stance on Facebook, which he described as too many people's "portal to infidelity."
On Nov. 24, Mr. Miller told reporters in New Jersey he was "taking some time off." The Rev. Linda Parreott said during Sunday services that Mr. Miller had received a vote of confidence from church elders and would return to his post after a 90-day sabbatical.
Facebook is, indeed, a fact of life for many American adults.
As of August 2009, it was the most-popular site among adults who used the Internet for social networking — 73 percent had a Facebook account, compared with 48 percent with a MySpace profile or 14 percent with a LinkedIn account, according to Amanda Lenhart, a senior researcher with Pew Internet and American Life Project at Pew Research Center.
While 89 percent of adults said they used their online profiles to "stay in touch with friends," 20 percent said they used it "to flirt," Ms. Lenhart said in a 2009 presentation.