It was No. 1 in 1985, but it's unacceptable for Canadian eyes and ears today.
The Dire Straits song "Money for Nothing" was ruled by the Canadian Broadcast Standards Council to be "extremely offensive" and thus inappropriate for airing on radio or television because it uses an anti-gay slur.
The decision against St. John's radio station CHOZ-FM in Newfoundland was released Wednesday. In it, the panel ruled that the word "faggot" "contravened the Human Rights Clauses" and its ethics code and is "no longer" permitted "even if entirely or marginally acceptable in earlier days."
Ron Cohen, the CBSC's national chairman, told The Washington Times on Thursday that the decision effectively sets a "nationwide" precedent binding on all private license holders for TV, cable-TV and radio broadcasting. It does not cover the state-run Canadian Broadcasting Corp. or "community and university" stations.
Nor, Mr. Cohen said, does his Council have any authority over the Internet and therefore such music-delivery methods as online downloads or Internet-based book or record stores. Indeed, Mr. Cohen noted, "OZ FM could stream ['Money for Nothing'] on its Website and play it that way" without violating the ruling.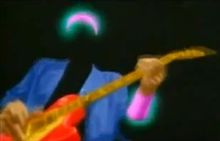 The Canadian broadcasters' "Ethics and Equitable Portrayal Code" requires them to "ensure that their programming contains no abusive or unduly discriminatory material or comment which is based on matters of … sexual orientation" among other things.
Mr. Cohen said the decision is final and not appealable. He said membership in the self-regulating Council is voluntary, though its 760 members include almost all private Canadian broadcasters.
CHOZ did not return a phone call from The Times requesting comment.
Asked about whether the decision could be appealed through courts, Mr. Cohen mentioned the case of the Quebec radio station CHOI-FM, which he said left the voluntary Council in disputes over the use of abusive language.
What happened then, he said, was that the Canadian Radio-television and Telecommunications Commission, a government body analogous to America's Federal Communications Commission, rejected the station's bid to renew its license. As a legal case was winding its way through Canada's courts, in the CRTC's favor to that point, the license to use the frequency was sold and the case became moot.
Though the decision does not bind Canadian record stores, Canada has broad human-rights policies and tribunals that may give the broadcasting decision probative value.
Jeff Barber, owner and manager of Sonic Boom records in Toronto, said he was not sure whether his store had ever played the song or its album into the street on its external speakers, though he guessed that in 10 years of operation, it probably had.
"We certainly don't have an issue with that and would be willing to do so," he told The Times, adding that he was uncertain whether doing so would create a legal or public issue for his store.
In the song, Dire Straits' lead singer Mark Knopfler sings in the persona of an appliance-installer looking at his store's TV section and gawking "at them yo-yos [who] play the guitar on the MTV."
The manual laborer expresses a mixture of admiration, dismissal and envy about the musicians' occupation as "ain't working" but allowing them to get "money for nothing and your chicks for free."