U.S. and Libyan officials launched investigations Wednesday into a deadly nighttime attack on the U.S. Consulate in Benghazi, trying to determine whether it was a premeditated assault by Muslim militants or a mob enraged by a U.S.-produced film that derides Islam's Prophet Muhammad.
The attack killed the U.S. ambassador to Libya, J. Christopher Stevens, and three other Americans on Tuesday.
The Obama administration put the entire U.S. diplomatic corps on alert, with increased security at embassies across the globe, in response to the attack, which occurred on the same day that Islamist protesters stormed the U.S. Embassy in Cairo. It was also the 11th anniversary of the Sept. 11, 2001, terrorist attacks.
U.S. officials said the Pentagon was moving two warships to Libya's coast and 50 Marines were being deployed to protect the embassy.
Libyan officials vowed to bring justice to the militants who carried out the assault in Benghazi and denounced the attack as "barbaric." In Washington, President Obama and Secretary of State Hillary Rodham Clinton issued a statement condemning "in the strongest terms this outrageous and shocking attack."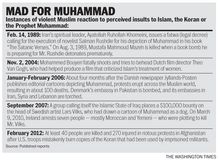 But the assaults also became a political issue Wednesday, with Republican presidential nominee Mitt Romney criticizing the administration for not having an aggressive posture in its response to the violence in Libya and Egypt. Mr. Obama retaliated, telling CBS News that Mr. Romney "seems to have a tendency to shoot first and aim later."
Top Obama administration officials said they were still struggling late Wednesday to ascertain a clear timeline of how the events unfolded in Cairo and Benghazi.
"We are still here today operating within the confusion of first reports," said one senior administration official in reference to the Libya attack.
The official said that Mr. Stevens, 52, had remained holed up in the consulate in the eastern Libyan city of Benghazi for several hours while it was stormed by armed militants, who set fire to the facility shortly after 10 p.m. there.
U.S. and Libyan security forces eventually regained control of the building about 2 a.m. Wednesday, but only after a lengthy firefight with militants, at least 10 of whom were reported killed.
Senior administration officials said that Mr. Stevens and three other Americans were killed and four wounded in the chaos. The officials were still not clear about how Mr. Stevens died.
Sometime before or after U.S. and Libyan forces had regained control of the building, said one of the officials, "We believe Ambassador Stephens was taken out of the building and to a hospital in Benghazi."
His body later was returned to U.S. personnel at the Benghazi airport, officials said.
"This was clearly a complex attack," a senior administration official said. "It's too early to say who they were."
A plot by al Qaeda?