The White House's contracting policy chief is leaving to take a job at a company that conducts billions of dollars in reverse auctions for federal agencies, raising more concerns about the "revolving door" that President Obama pledged to end between government and special interests.
Joseph Jordan, the administrator of the Office of Federal Procurement Policy, is leaving to take a job at FedBid, a private Virginia-based company that has come under congressional scrutiny in recent weeks over whether its reverse auction model saves the government much money.
Mr. Jordan's career move is the latest to alarm watchdogs who say the jumps from government to the private sector seem to do more to enrich individuals than they do to help taxpayers.
"Unfortunately, we think the OFPP has become a launching pad for future contractor lobbyists," said Joe Newman, spokesman for the Project On Government Oversight, which monitors government contracting.
Weeks before news of Mr. Jordan's move to the company, questions about reverse-auction rules arose in Congress. Congressional auditors asked the White House Office of Management and Budget, where Mr. Jordan works, to amend federal acquisition rules on reverse auctions to mitigate confusion among agencies about the contracting technique.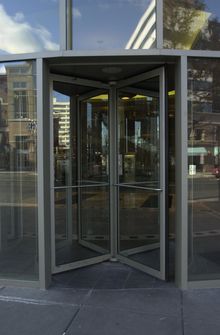 While OMB officials "generally agreed" with the auditors' recommendations, they stopped short of committing to amending the Federal Acquisition Regulation — the set of federal rules more commonly called the FAR.
First, OMB said it would consult with the White House's FAR Council as well as another group consisting of chief acquisition officers. As procurement policy administrator, Mr. Jordan is chairman of the FAR Council.
A spokesman for FedBid has not returned messages this week, but OMB said Mr. Jordan would refrain from any matters involving FedBid until his departure and that he would comply with all post-employment ethics rules.
"Administrator Jordan is abiding by all ethical and legal obligations and will continue doing so after he has left OMB," said Frank Benenati, spokesman at the White House Office of Management and Budget.
In a statement announcing Mr. Jordan's hiring, FedBid said Mr. Jordan would, among other duties, "help grow and manage FedBid's federal buyer base" as the company's president of public sector.
"This new role leading public-sector efforts with FedBid gives me the opportunity to continue building momentum in our efforts to help the government buy smarter, while advancing economic growth in communities throughout the country," Mr. Jordan said in a statement released by FedBid.
Mr. Jordan took the top procurement job a year and a half ago after joining the Obama administration as an associate administrator at the Small Business Administration. He also has worked as associate producer for "Hardball" on MSNBC and for management consultant McKinsey & Co.
Mr. Jordan is moving to FedBid as Congress takes a hard look at reverse auctions.
In reverse auctions, it's the sellers, not the buyers, who compete. Bidders can't see other bids, but they can determine whether their own bids are the lowest and are allowed to continue reducing their bids.
With almost all of the government's reverse auctions hosted by FedBid, the idea is that the competing sellers will drive down the costs to taxpayers of common goods and services. FedBid gets a fee from the winning bidder capped at 3 percent of the price.