The Navy has suspended two admirals in a broadening bribery scandal that already has ensnared three senior naval officials.
Involving charges of prostitution and payoffs, the scandal is the U.S. military's highest-profile case of officer misconduct this year — part of a trend that has caused deep concern among Pentagon officials. The number of substantiated cases of misconduct has increased steadily since 2008, according to statistics by the Defense Department's inspector general.
The Navy is investigating Vice Adm. Ted Branch, director of naval intelligence, and Rear Adm. Bruce Loveless, director of intelligence operations, on accusations of "illegal and improper relations" with a defense contractor who scammed the Navy of millions of dollars and bribed naval officials with hookers and gifts over several years.
Neither admiral has been charged with a crime or violation, but the Navy said the accusations against them involve "inappropriate conduct prior to their current assignments and flag officer rank."
So far, three Navy officials have been arrested and charged with giving classified information to Malaysian defense contractor Leonard Glenn Francis in exchange for concert tickets, prostitutes and other illicit gifts.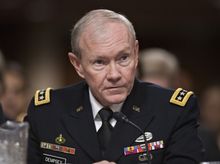 The contractor's company, Glenn Defense Marine Asia Ltd., serviced naval ships in Southeast Asia, and the classified information helped him win Navy contracts worth hundreds of millions of dollars. The information included ship movements and scheduled port visits, and data about internal Navy investigations of the company.
The three Navy officials are Cmdrs. Jose Luis Sanchez and Michael Vannak Khem Misiewicz, and naval criminal investigator John Bertrand Beliveau II. Mr. Francis also has been arrested, along with company executive Alex Wisidagama, of Singapore.
Cmdr. Misiewicz, Mr. Francis and Mr. Beliveau's attorney appeared for a routine hearing Friday in U.S. District Court in Southern California. The next court date is scheduled for Feb. 28.
The bribery scandal is unfolding amid a Pentagon effort to instill and enforce high standards of conduct among senior officers — and to hold them accountable for violating those standards. The effort's success is debatable.
According to the Pentagon inspector general, 294 cases of officer misconduct were investigated and 40 were verified in 2008 — a substantiation rate of 14 percent. In 2012, 83 of 321 investigated cases were verified — a substantiation rate of 26 percent.
So far this year, 277 cases have been investigated and 95 verified — a substantiation rate of 34 percent.
Criminal convictions under the military justice system increased from 615 in 2008 to 731 in 2011, and dipped to 656 in 2012. The statistics do not include convictions in civilian courts or cases in which non-judicial punishment was administered.
The military's handling of misconduct has been under fire amid an increase in reports of sexual assaults in the ranks. Reports of sexual assaults rose by 46 percent last fiscal year, the Pentagon announced last week.
Restoring the military's ethics and professionalism has been a top goal of Army Gen. Martin E. Dempsey, chairman of the Joint Chiefs of Staff.
But no major initiatives have been announced since a review of ethics training for senior officers last November that found such training should begin earlier in an officer's career.