Ready to aim and fire with classes for Maryland gun licenses
Faith Wachsmuth wanted to know she could protect herself. Christopher Deleon is looking at a career in security. Jan Montgomery needed to know her mother would be safe.
The reasons why people buy guns are varied, but in Maryland new owners are all required to be on the same page when it comes to fulfilling purchasing requirements. As of Oct. 1, anyone looking to buy a handgun must obtain a qualifying license, a process that includes four hours of training taught by a certified instructor and time spent firing at a range.
In the weeks leading up to the start date, the Maryland State Police were criticized for the lack of information about what the licensing application would look like and what would be taught. But with classes finally beginning under the tutelage of instructors like Richard Chiapparoli, gun buyers are getting an education.
"People ask me, 'Should I buy a gun?' And I tell them that is a personal decision you and your family have to make," Mr. Chiapparoli said. "What I can tell you is if you're going to buy a gun, get trained."
Mr. Chiapparoli, 64, of Darnestown, is one of the more than 250 instructors teaching the qualification class in Maryland.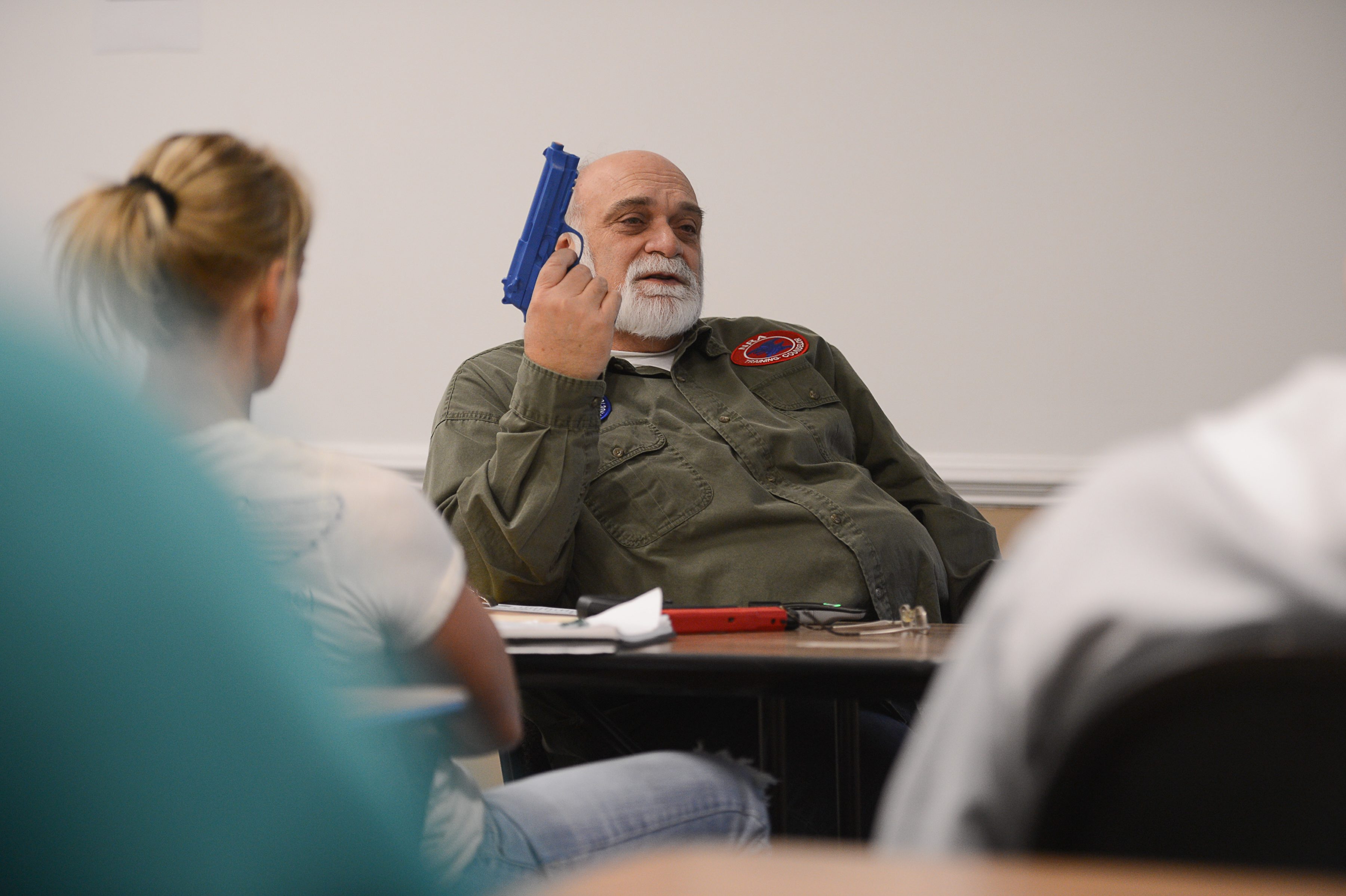 The license is part of the Maryland Firearm Safety Act of 2013, a legislative package that also requires fingerprinting, limits handgun magazines to 10 rounds and adds 45 guns to a list of banned assault weapons.
Gov. Martin O'Malley, a Democrat, proposed the bill in January and signed it into law in May. Gun owners, stores and firearms advocacy groups are seeking to overturn the regulations, which face a legal challenge early next year.
But as of Nov. 8, state police had issued 1,995 of the licenses since the law went into effect.
Mr. Chiapparoli and the other educators must teach a minimum four-hour safety course that covers the state firearm regulations, home firearm safety, handgun mechanism and operation and conduct an operation and handling demonstration.
On a recent Sunday, Mr. Chiapparoli's students made their way to the windowless classroom at Gilbert's Indoor Shooting Range in Rockville. They ranged in age from mid-20s to early 80s and clutched notebooks, pens and thermoses of coffee, or sat quietly in their chairs, arms folded.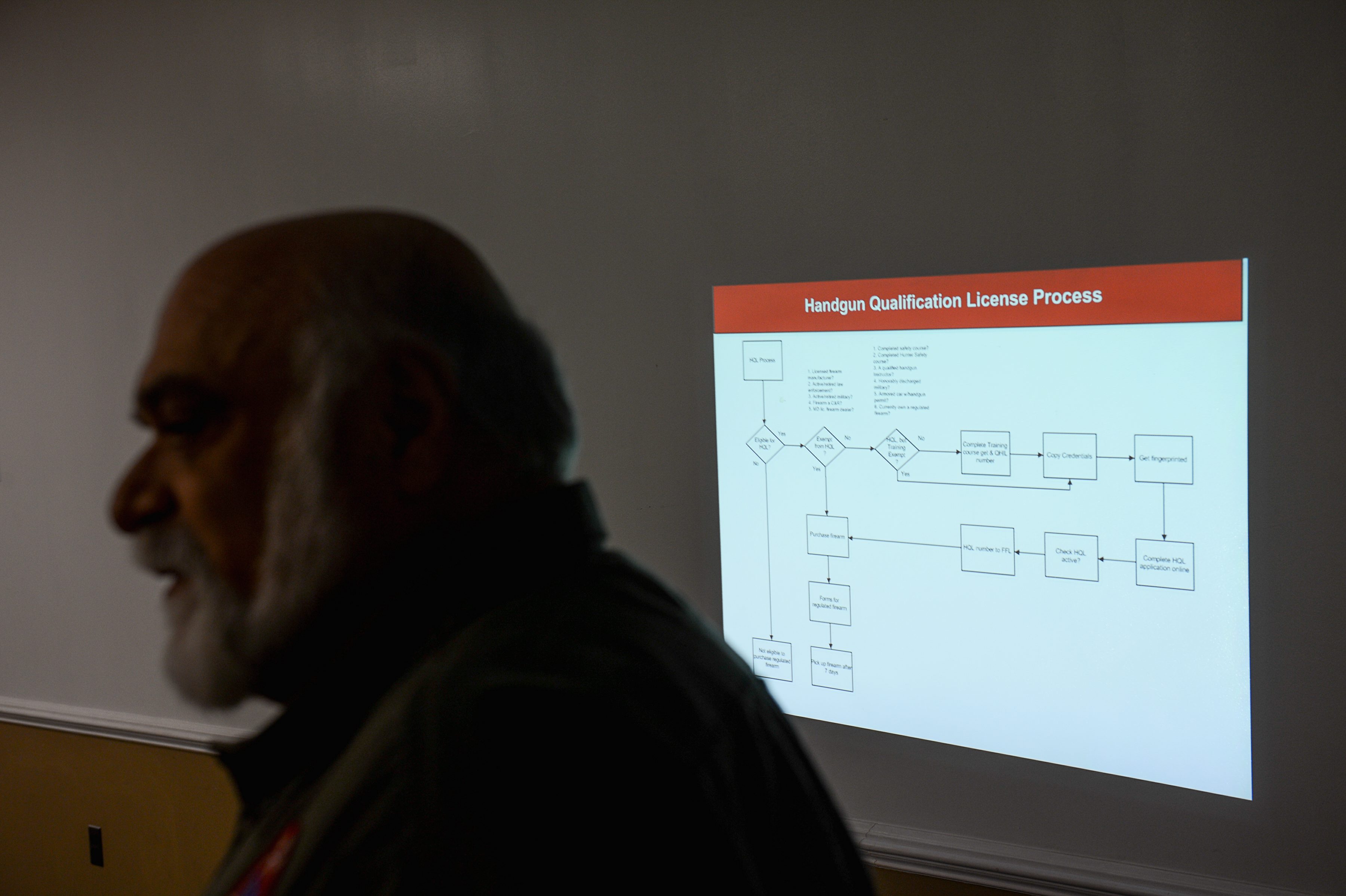 At the front of the room, Mr. Chiapparoli wielded a remote control that took the class through a series of slides. Mr. Chiapparoli, a retired chief information officer for AT&T, is a National Rifle Association counselor, meaning he also trains the gun-rights groups' instructors.
"The main thing out of this is you guys wanna get your guns," he said to scattered laughs.
One of the first slides he showed detailed three rules for gun safety.
View Entire Story
© Copyright 2014 The Washington Times, LLC. Click here for reprint permission.
About the Author
Latest Stories
Latest Blog Entries