The botched Obamacare website is not the worst thing about the health care law, but it has created enormous problems for those trying to apply for insurance. CGI, the global information-technology company responsible for the debacle, previously botched Canada's gun-registry computer systems, yet was still given a massive contract by the Obama administration.
On Wednesday, Health and Human Services Secretary Kathleen Sebelius testified on Capitol Hill, "In the last five weeks, access to HealthCare.gov has been a miserably frustrating experience for far too many of these Americans."
Mrs. Sebelius told the Senate Finance Committee hearing on Obamacare that a "couple of hundred functional fixes" were being installed on the site with the goal of making it functional by the end of November — a full two months after it went live.
---
SEE ALSO: Sebelius: Sorry, but we won't delay Obamacare
---
The Department of Health and Human Services has not disclosed why it gave this massive contract — estimated to cost up to $600 million — to build the Obamacare website to CGI.
Mr. Obama promised at a fundraiser on Monday that the site "would get fixed," but then there needs to be a discussion "about federal procurement when it comes to IT."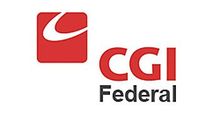 Whatever the reason for giving CGI this contract, it was not based on a successful record of maintaining sensitive personal information for a government.
---
SPECIAL COVERAGE: Second Amendment and Gun Control
---
Tony Bernardo, the executive director of the Canadian Shooting Sports Association, that nation's largest gun-advocacy group, is forced to help its members deal with the fallout from the disastrous Canadian gun-registration computer system.
"Whoever hired CGI to do Obamacare didn't check the background of this company," Mr. Bernardo said in an interview. "They could screw up the Lord's Prayer."
The Canadian government hired CGI in the mid-1990s to develop a computerized firearms registry. (The requirement for long guns ended in 2012.)
By 2002, a government audit of the registry showed that massive cost overruns had led to spending $688 million on the program to register an estimated 8 million guns in the country.
Another audit four years later showed that the new system put in place was "significantly over budget project delays have contributed to about one-third of the total cost, now expected to be at least $90 million."
As a result of the enormous losses to taxpayers, Canada fired CGI in 2007, paying out an additional $10 million to end the contract.
"We spent $2 billion for a list that doesn't work," said Mr. Bernardo said of the national gun registry. "This is all just to make a list — a database — you could do it with an Excel spreadsheet, for goodness' sakes."
Even worse than the financial loss for Canadians, the computer system has had repeated privacy breaches. The gun registry has been hacked at least 320 times.
Plus, when the 1998 deadline for registering long guns approached, the entire website system crashed, and the records for about 275,000 guns simply vanished. A second website crash resulted in hundreds more firearms records getting lost.