The White House has launched a covert publicity campaign against a bipartisan report that criticized the Obama administration for failing to provide urgently needed non-weapons military aid to Ukraine in its standoff against some 80,000 Russian troops massed along the country's eastern border.
The report by retired Gen. Wesley K. Clark, a former NATO commander and former Democratic presidential candidate, and Phillip A. Karber, a former Reagan administration defense strategist, was based on a recent fact-finding mission to Ukraine that surveyed the outgunned Ukrainian military and reported on its most pressing needs.
The report stated that key non-lethal defense items sought by the Ukrainians were blocked by the administration as "provocative" and limited under an arms category mislabeled as "force multipliers," implying that the goods, while not weaponry, still are regarded as providing significant enhancement for Ukrainian military capabilities.
The key support that was needed at the time of the survey and rejected, according to the Clark-Karber report, includes body armor, night-vision goggles, communications gear and aviation fuel.
In response to the report, White House and Pentagon officials have tried to assert to news reporters and congressional officials that they are unaware of the restrictive force multiplier criteria.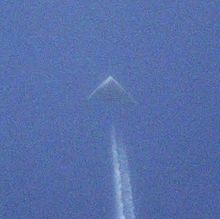 But Mr. Karber and Mr. Clark were told repeatedly during meetings with U.S. officials in Ukraine that the force multiplier ban was applied to aviation fuel and would be applied to body armor and night-vision devices.
Additionally, the White House National Security Council staff, the organ that is tightly controlling the military aid requests, claimed the Ukrainians had not asked for body armor and night-vision devices.
The Ukrainian wish list of arms was put together shortly after the Russian military takeover of Crimea last month and was a five-page document seeking both lethal and non-lethal aid. It was sent to U.S. officials before President Obama said the United States would be limiting support to non-lethal military aid.
According to administration and congressional sources, an initial $20 million aid package for Ukraine initially was cut to less than $4 million. A key player in the aid debate was said to be Anthony J. Blinken, deputy national security adviser and long-time aide to Vice President Joseph R. Biden Jr.
According to these sources, Mr. Blinken obstructed a more robust military aid package to Ukraine by demanding that U.S. agencies conduct various studies and by calling numerous interagency meetings for discussion.
An NSC spokeswoman declined to comment on internal discussions on Ukraine aid.
The message of the aid delay for the U.S. government bureaucracy was "the urgency or defensive value of non-lethal items is not considered important, but being non-provocative is supreme," said one source close to the dispute.
Former Ukrainian Prime Minister Yulia Tymoshenko, a presidential candidate in Ukraine's upcoming elections, backed the report.
"A 'force multiplier' criteria applying a ban on support equipment that is not lethal — neither a weapon nor ammunition — needs to be dropped immediately; in particular, we need communications equipment, aviation fuel and other military equipment to defend our country," she stated.
In its bid to counter the Clark-Karber report, the White House published a fact sheet this week listing current and future aid, and announcing a new $50 million aid package — but only $8 million in military goods.