The leading al Qaeda-inspired group in Syria and Iraq is tapping a "global network" of foreign fighters to carry out a surging number of suicide bombings in Iraq, the Obama administration's top diplomat for the region said Wednesday.
Suicide bombings have more than tripled in Iraq over the past year, from an average of seven per month in 2012 to roughly 35 per in 2013, Deputy Assistant Secretary of State Brett McGurk told the House Committee on Foreign Affairs.
He offered the statistics as violence rocked Baghdad Wednesday, when a wave of bombings — including one involving a suicide bomber who walked into a restaurant before detonating — killed at least 34 people near the Green Zone, the heavily fortified area where the U.S. Embassy is located.
"All of these suicide bombers, we believe, are foreign fighters recruited through extreme propaganda," said Mr. McGurk, who added the attacks "demonstrate a sophisticated global network that is able to recruit, train and deploy human beings to commit suicide and mass murder."
Suicide bombers, he said, are the "most precious resource" of the Islamic State of Iraq and the Levant (ISIS), arguably the region's most vicious al Qaeda-style extremist group, whose aim is "to carve out an Islamic caliphate stretching from Baghdad to Lebanon."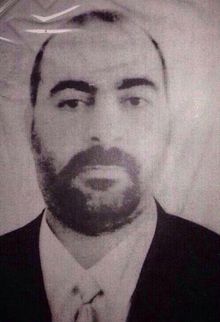 The assessment added new context to concerns that the recent surge in terrorist activity by ISIS, a Sunni Muslim group, could trigger an all-out civil war in Iraq, where the Shiite-dominated government of President Nouri al-Maliki has been accused of alienating the nation's Sunni population.
Rep. Ed Royce, California Republican and chairman of the House Committee on Foreign Affairs, said Wednesday that the Iraqi prime minister's actions have helped fuel the growth of groups such as ISIS. "Al Qaeda," he said, "has become very skilled at exploiting this sectarian rift and Maliki's power grab has given them much ammunition."
The situation has also created a difficult predicament for the Obama administration. Accused in the past by Republicans of too hastily withdrawing U.S. forces from Iraq for political reasons, the administration is now under pressure to allow the flow of more military equipment to the Maliki government to help fight the surging extremists.
The Senate Committee on Foreign Relations signed off last week on a $1.37 billion sale of 24 Apache attack helicopters to Iraq, despite concerns raised by some Democrats that the Maliki government will use the equipment to crack down on Iraq's Sunni population rather than specifically target extremists.
The Maliki government claims such fears are overblown. And, it has spent recent weeks reaching out to Sunni tribal leaders in Iraq's Anbar province — in hopes of creating a security alliance with moderate Sunnis in the fight against ISIS and other extremists who have seized control of the cities of Fallujah and parts of Ramadi in the last month.
Mr. McGurk revealed new details about the Maliki government's plan Wednesday, telling lawmakers that Iraqi military forces are "now working to establish a cordon" around the outskirts of Fallujah in "coordination with local tribes," and that the goal is for Sunni tribal fighters to "lead a mission to secure the city one neighborhood at a time."
Whether or not it will work remains to be seen. "At this moment, Fallujah is the scene of a tense standoff," said Mr. McGurk, who added that some tribes are ready and preparing to fight ISIS, while others are actually working with the extremists and forming councils bent on fighting the Iraqi army.
"More," he said in prepared remarks, "are on the fence, waiting to see which side is likely to prevail in the end."
Separately, debate is swirling among U.S. national security and intelligence analysts over what the future may bring for ISIS in the wider region around Iraq.
Reports this week have highlighted friction between ISIS leader Abu Bakr al-Baghdadi and Ayman al-Zawahiri, who is seen as the leader of al Qaeda's original core based in Pakistan and Afghanistan.