NASA is supposed to build machines that launch into space, not structures that stay grounded on Earth and send spending into the stratosphere.
But that is exactly what is happening this year as the National Aeronautics and Space Administration completes the $350 million rocket-engine testing A-3 tower at its research facility in Mississippi. There is just one problem: The space exploration agency doesn't want it.
Instead, NASA is forced to complete the project — which now won't be put to use — because of legislation handed down from Congress in what critics say is a classic example of earmarking.
---
PHOTOS: Top 10 handguns in the U.S.
---
"Because the Constellation Program was cancelled in 2010 the A-3's unique testing capabilities will not be needed and the stand will be mothballed upon completion," NASA's internal watchdog, the inspector general, said this month.
Bloomberg News, which first reported the issue this week, called the structure "an example of how U.S. lawmakers thwart efforts to cut costs and eliminate government waste, even as they criticize agencies for failing to do so."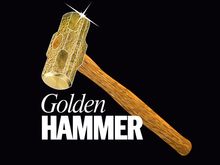 NASA does not expect to use the tower after construction but is compelled by legislation from Sen. Roger F. Wicker, Mississippi Republican, who wants to ensure the project is completed.
---
PHOTOS: Elite U.S. Navy SEALs in action
---
For failing to heed government officials and forcing wasteful spending on taxpayers, Mr. Wicker wins this week's Golden Hammer, a distinction given by The Washington Times for examples of fiscal waste, fraud and abuse.
Ironically, Congress says it has been operating under a self-imposed ban on earmarks — pet projects that funnel money back to lawmakers' home districts, often at taxpayer expense. But recent examples show members are still finding ways around the self-imposed prohibition.
Mr. Wicker said the testing tower would help maintain the research center's place at the forefront of U.S. space exploration.
"Stennis Space Center is the nation's premier rocket engine testing facility," a statement from the senator said. "It is a magnet for public and private research investment because of infrastructure projects like the A-3 test stand. In 2010, I authored an amendment to require the completion of that particular project, ensuring the Stennis facility is prepared for ever-changing technologies and demands."
The Washington Times has reported on similar examples of Congress forcing unwanted spending on agencies and taxpayers. Last year, for example, Rep. Jim Jordan, Ohio Republican, earned the Golden Hammer for forcing the Army to buy a half-billion dollars worth of Abrams tanks even though military leaders say they were not needed.
The A-3 testing tower will stand 300 feet and be able to withstand 1 million pounds of thrust, NASA says. The massive steel structure is designed to test how rocket engines operate at altitudes of up to 100,000 feet by creating a vacuum within the testing chamber to simulate the upper reaches of the atmosphere, said Rebecca Strecker, a spokeswoman for the Stennis facility.
The testing is a key component in evaluating how the propulsion systems will perform in outer space.
When construction on the structure began in May 2007, NASA was preparing to work on the Ares series of rockets that would propel Constellation spacecraft to the moon and eventually to Mars. Since the program was canceled in 2010, NASA says, there is little reason to operate the tower.
The problem is not uncommon for the space agency, investigators said.