He could become the Willie Horton of the immigration crisis.
Milton Mateo Garcia, 28, was caught one year ago entering the U.S. illegally across the Mexican border and was deported back to his native Honduras.
But Mr. Garcia soon re-entered the U.S. illegally — federal authorities either don't know how, or they won't say. He settled with relatives in Philadelphia, where Mayor Michael Nutter had signed an executive order in April declaring it a "sanctuary city" for illegal immigrants.
---
PHOTOS: See Obama's biggest White House fails
---
Since then, it's the city's official policy to defy federal authorities seeking to deport illegal immigrants unless the person sought by the U.S. Immigration and Customs Enforcement agency has been convicted of a violent felony. More than 100 communities nationwide have enacted similar policies, with the tacit blessing of the Obama administration.
Living and working in sanctuary, Mr. Garcia last month, according to police, approached a 26-year-old Philadelphia doctor who was walking to her home in the city's fashionable Rittenhouse Square neighborhood after a night out with friends. He is accused of forcing the woman into her apartment and raping her repeatedly.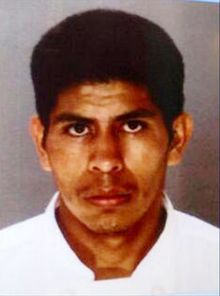 Police said Mr. Garcia then stole the victim's cellphone and rode away on his bicycle. In perhaps not the smartest of moves, Mr. Garcia kept the victim's smartphone in his possession. Police said they found him, in part, by calling the phone and locating its signal.
---
PHOTOS: Conservatives in Hollywood: Celebrities who lean right
---
With Mr. Garcia now in prison facing trial on rape, kidnapping and robbery charges, ICE has lodged a detainer against him, requesting that local police notify federal immigration authorities before he would be released. But Philadelphia police won't honor that request unless Mr. Garcia is convicted of a violent felony and a judicial warrant is issued.
As with the case in the 1980s of Horton, a convicted felon whose additional crimes while on prison furlough provoked a political furor, Mr. Garcia's situation highlights many of the criticisms of the administration's handling of immigration — from encouraging illegal immigrants to make the journey to the U.S. to failing to secure the border and allowing a patchwork of sanctuary cities and counties where immigrants need not fear deportation.
"There's some collective blame here," said Jessica Vaughan, director of policy at the Center for Immigration Studies. "The city of Philadelphia has made itself a sanctuary and, in doing so, has been shielding lots of criminal aliens from deportation and creating an environment where people have no fear of immigration enforcement."
She said the Obama administration also has encouraged leniency for illegal immigrants "by sending the message that local authorities are free to ignore their own agents when they try to remove these individuals."
"There is no question that the Obama administration has encouraged cities like Philadelphia to adopt sanctuary and noncooperation policies that obstruct ICE from taking custody of offenders like this," she said. "Earlier this year, senior ICE managers in [Washington] told local authorities explicitly that they are free to ignore local ICE officers when they issue detainers seeking custody of criminal aliens like Milton Mateo Garcia."
Ms. Vaughan said this "creates conditions where criminal aliens are more likely to be released into the community and more likely to be able to victimize people when they could be sent home."
She also said the administration's policy of "catch-and-release," in which captured illegal immigrants are released with a notice to appear at far-off court date, contributes to a breakdown in the system.
A spokeswoman for ICE, Gillian Christensen, wouldn't address the question of whether Philadelphia's sanctuary status played a role in Mr. Garcia's case.
She did say that Mr. Garcia, also known as Milton Garcia-Vazquez, "was previously removed from the United States in June 2013" and that ICE has lodged a detainer against him since his arrest.