A 53-year-old man that police say could be connected to three high-profile Alexandria killings stretching back 10 years is scheduled to be in a West Virginia courtroom Monday for a hearing on his extradition to Virginia.
Charles Severance, who twice ran longshot campaigns for Alexandria mayor, was arrested Thursday in Wheeling, W.Va., on an open warrant on a firearms charge from Loudoun County.
Alexandria police this month disclosed that detectives were investigating possible links between the 2003 unsolved fatal shooting of Nancy Dunning and two recent homicides but cautioned that it is too early to draw any conclusions about Mr. Severance.
Police said Mr. Severance's name was brought to their attention during a routine analysis of crime tips.
"This is something we are investigating, but we don't want people to drop their personal safety and think 'Oh, they got the guy' and then have something happen," Alexandria Police Department spokeswoman Crystal Nosal said.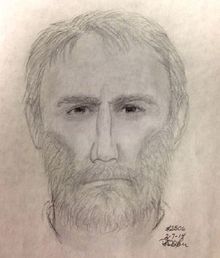 Mr. Severance made two unsuccessful bids for Alexandria mayor in 1996 and in 2000. His odd behavior at the time caused officials to take notice.
"The city manager and police chief had assigned an undercover officer to shadow campaign events because they were concerned about him," said former Alexandria mayor Kerry Donley, who ran against Mr. Severance.
Mr. Donley recalled Mr. Severance being a loner and an "odd duck" who was not involved in city politics except for the two campaigns.
"He just showed up out of the blue and decided he was going to run for mayor," Mr. Donley said.
At debates, Mr. Donley said his opponent was prone to rants about juvenile mental health issues and prescriptions of psychotropic drugs.
A website, www.mentaldisorder.com, is registered to Mr. Severance, and describes his distrust of psychiatry.
"Although vilified by the inferior opinions of some judges, Charles Severance remains a God-fearing, highly respected, and solid citizen of Virginia," reads an entry on the website with pictures of Mr. Severance. "He also adamantly refuses to submit to a complete 'inexact' mental health evaluation by secular (demon possessed) humanist-priests, democracy government regulated mad-doctors, agents of psychiatry, and other weak hypocrites."
A mug shot of Mr. Severance bears similarities to a suspect sketch that was released after the Feb. 6 killing of music teacher Ruthanne Lodato. Alexandria police said at a news conference this month that ballistics tests revealed that the bullets used in the Lodato case share similarities with bullets recovered from both the November slaying of Metropolitan Washington Council of Governments transportation planning official Ronald Kirby, and the 2003 fatal shooting of Dunning, the wife of a former sheriff.
"The similarities and unusual nature of all three shootings occurring in Alexandria require the police department to consider the possibility that all the cases are linked together," Police Chief Earl Cook said at the time.
Mr. Severance was wanted on a felony possession of a firearm charge and is currently being held on $100,000 bond at the West Virginia Northern Regional Jail, awaiting extradition to Loudoun County, Sgt. McKenzie said.