Photos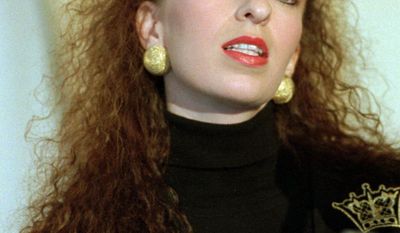 Quotations
On Sunday evening, about 48 hours after the leaked audio went viral and less than two hours before the start of his second presidential debate with Hillary Clinton, Trump organized a surprise press conference with three victims of Bill Clinton's alleged sexual misconduct - Paula Jones, who said she had once been flashed by him; Juanita Broaddrick, who said he once raped her; and Kathleen Willey, who accused him of aggressively groping her.
Editorials from around New England →
"Why don't you go ask Bill Clinton that? Why don't you ask Hillary as well," said Ms. Jones, an Arkansas state employee who sued Mr. Clinton for sexual harassment when he was governor.
Bill Clinton accusers Juanita Broaddrick, Paula Jones, Kathleen Willey join Donald Trump pre-debate →