Photos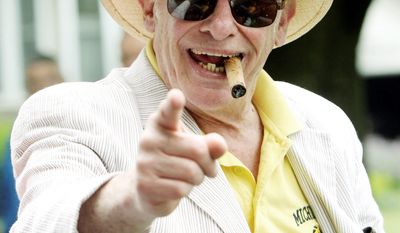 Quotations
"No heavyweight champion — and probably no sports figure — ever captured the imagination of the public, fan and non-fan alike, as the smooth, deadly puncher with the purposeful advance who, at his peak, represented the epitome of pugilistic efficiency," wrote the late boxing historian Bert Sugar, who ranked Louis as the best heavyweight of all time. "And no man was so admired and revered as this son of an Alabama sharecropper who carried his crown and himself with dignity, carrying the hopes of millions on his sturdy twin shoulders."
LOVERRO: Remembering Joe Louis at 100, a heavyweight champ like no other →
According to the hall's website, Sugar wrote more than 80 books, including "The 100 Greatest Boxers Of All Time."
Sports Briefs: Phillies' Utley won't be ready for season opener →