Photos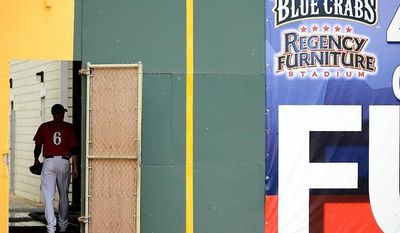 Quotations
"I had my moment. I was happy with how my career went. I was going to take it to the house, retire," Manning said before a recent Blue Crabs game. "I watched the playoffs and those competitive juices had started flowing. I had to come and try it again."
On baseball's back fields, independent leaguers still dream of majors →
"Baseball has been in my blood since I was a kid," Manning said. "The competition here is very good and I love going out and throwing the baseball. Who knows how much longer I can play this game and keep my body healthy? As long as I can, I'd like to keep coming back. It is the love of the game that keeps me going. I got that experience of being in the big leagues. I'd like to get back. If I don't play, I'm not going to have that chance."
On baseball's back fields, independent leaguers still dream of majors →