Photos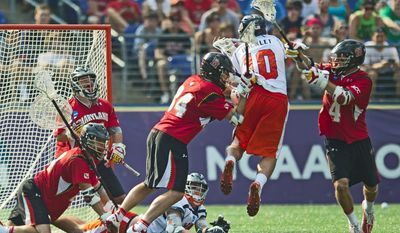 Quotations
"It's fun when we're playing well, to tell you the truth," Bocklet said. "Now we can enjoy the week a little bit, but we have to get right back to practice because we have a big game coming up."
UVa. lacrosse cranking out victories, no matter the tempo →
"I'm definitely surprised," attackman Chris Bocklet said. "We knew they were a good defensive team and we knew Fiorito was a great goalie. I just felt we left a lot of shots out there, especially me and especially late in the game. Those are the shots you want to bury and get up three. Coming into the next game, we have to bury these shots if we want to help out our defense a little bit."
LaPierre takes one for the team as Virginia ousts Princeton in lacrosse playoffs →