Photos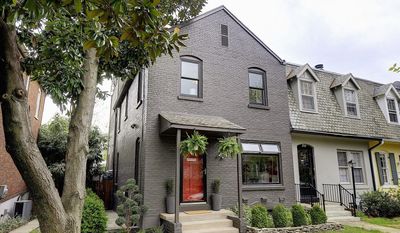 Quotations
"I'm a general contractor and work on a lot of cookie-cutter homes," Mr. deGarmo said. "The idea for that three-story addition of boxes was actually in my head before we found the house on R Street because I knew I wanted to create something different."
Cover story: Changing without losing what makes older homes unique →
"We opened up the entire center of the home so it has 21/2 floors of vaulted ceiling," Mr. deGarmo said. "Later we built a three-story addition plus a walk-out basement and created a backyard with bamboo for privacy. The third floor master suite has a rooftop deck. The home now has five bedrooms, five full baths, a half bath and about 3,500 square feet."
Cover story: Changing without losing what makes older homes unique →