Photos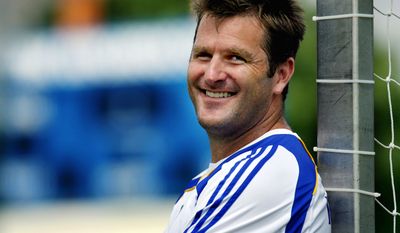 Quotations
"I haven't seen the plays. I haven't been able to see the replays. I was told that the players dove, so that's unfortunate. But he did get a yellow card for dissent and we can prevent that. We dug ourselves a hole, regardless of if the referee made a bad judgment or not," Galaxy coach Curt Onalfo said. "We can't put ourselves in that situation. We're at home. We need points. And there in the 34th minute, we're playing with ten men."
Timbers beat Galaxy 1-0 for 1st road victory since 2015 →
"He has a relentless engine on the field, and we are confident that he will strengthen our midfield," new Galaxy coach Curt Onalfo said.