Photos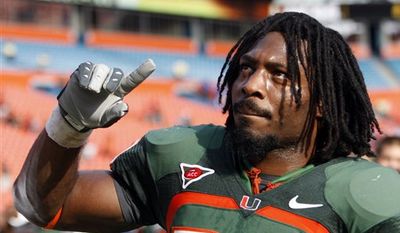 Quotations
"It adds a lot, to know you played where your father played," Damien Berry said. "I won't call it pressure, because I'm never pressured, but it adds a lot of excitement to know I have a chance to be as great as he was. Or better. My aim isn't to do what my dad did. My aim is to try to do more."
For some 'Canes, being at Miami is family business →
"You really can't compare," Damien Berry said. "I'm bigger. He was faster. I went from defense to offense. He went from offense to think. Come on _ you don't really have to think to tackle somebody. On offense, you've got to know where you're going. So I think I'm the better athlete."