Photos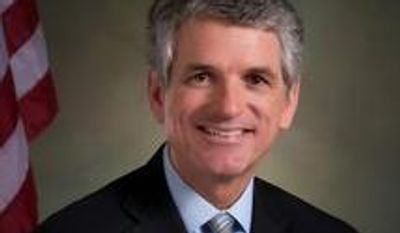 Quotations
"The IRS scandal, the NSA breach, Benghazi, the failed rollout of the Affordable Care Act, the botched Fast and Furious operation, and now what is nothing short of malfeasance at the VA are symptomatic of a president unable to skillfully lead our country," said Rep. E. Scott Rigell, Virginia Republican.
Obama on VA allegations: 'It is disgraceful, and I will not tolerate it' →
"During my time as a young Marine at Parris Island, I knew there was nothing those drill instructors asked me to do that they did not first do themselves. That is leadership by example, and it is desperately needed here in Washington," says Mr. Rigell. "As a starting point, members of Congress must be held accountable to the same ethical training standards required of their staff."
Inside the Beltway: The 2016 fringe candidates come a-runnin' →