Photos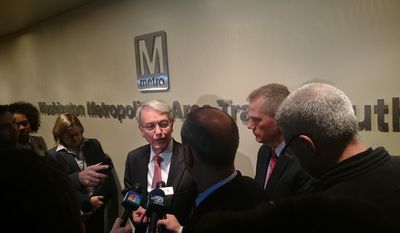 Quotations
The fire department encrypted its radio system on Dec. 15, but Metro officials only learned of the changes a few days before the fatal Jan. 12 incident, said interim Metro General Manager Jack Requa.
Metro: Radio issues with firefighters slowed communication in fatal train incident →
"We will strengthen our operations, customer service and safety culture through training, staffing and ensuring compliance of safety policies and procedures," Metro interim General Manager Jack Requa said in a statement. "And with the understanding of our customers, we will address the need for a better balance between service and track outages to upgrade the system."