Photos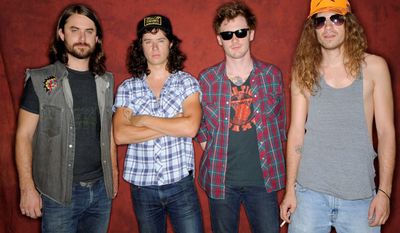 Quotations
"We've done a lot of positive work to make something that's really big and great," Turbo Fruits lead singer Jonas Stein said.
Independent rock finding Southern hospitality in Nashville →
"I'm sure a band is going to come along and just blow up," Mr. Stein said. "Maybe it's one of us. Maybe it's a band that's a little younger. You just never know. In the meantime, I think everyone's always going to support each other. I think everyone's just really happy and stoked on each other. Maybe that's the way Nashville is in general. People have open arms here."
Independent rock finding Southern hospitality in Nashville →