Photos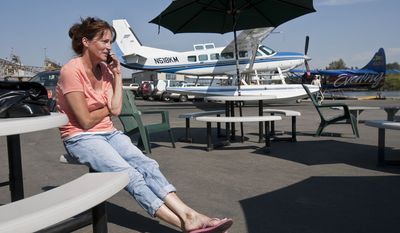 Quotations
"Those objects in the Pages' collection that are most difficult to look at - instruments of white supremacy - speak most urgently to the conflicts and tensions in America today," said Laura Joseph, an independent curator working with the Pages on the exhibit. "We would like to imagine that these things are relics of an inert past - or at least of Southern outliers. We want to hope that if we avert our gaze from them, they'll cease to mean something about who we are as Americans."
Alan Page exhibits artifacts of US's troubling past →
She told the Associated Press that neither she nor the pilot, Lee Daily, knew about Mr. Obama's visit or the air restrictions that accompany such a high-profile trip.