Photos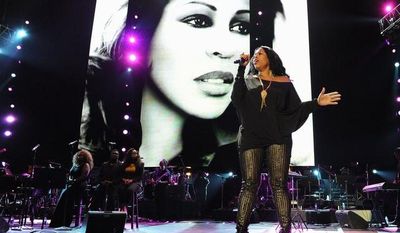 Quotations
Miss Gilbert-Daniels, whose voice was among those in the 1990s trio Brownstone, said she approached Miss Evans about pitching a reality television project and the two devised the show's concept after lamenting the state of programming that constantly "glamorizes the buffoonery."
Tuning in to TV: 'R&B Divas' want to promote positive reality TV →
"I've never jumped across a table to get my point across," Miss Gilbert-Daniels said, referencing the altercations that are regularly seen on other popular reality shows. "There was definitely a void in programming and in a real representation of women we know."
Tuning in to TV: 'R&B Divas' want to promote positive reality TV →