Related Stories
No Stories Found
Photos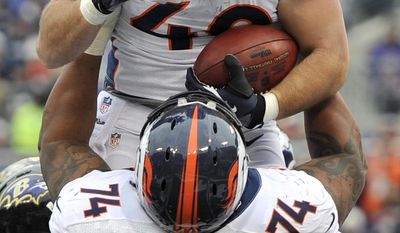 Quotations
"I'm happy to be at a new team and in new surroundings," Franklin said. "I feel we have a great opportunity here, especially on offense. I want to be a part of a high-powered offense."
Saints eyeing youth, new additions as pads come on →
"Yeah, absolutely," left guard Orlando Franklin said. "As an offensive lineman you're going to have pride. You talk about being efficient. We talk about four yards or more being efficient in the run game. Obviously, you're going to have confidence. Fact of the matter is, I don't get paid to game-plan. That's not part of my job. The coaches are going to call whatever they think is going to put our team in the right position and it's our job to go out there and execute."