Photos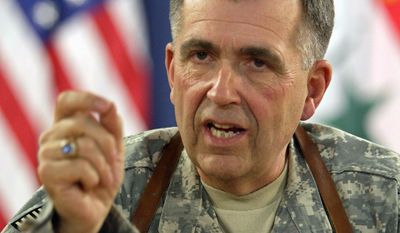 Quotations
"The greatest regret of my military career was as commanding general of the 1st Cavalry Division in Iraq in 2004-05," Gen. Chiarelli wrote. "I lost 169 soldiers during that yearlong deployment. However, the monument we erected at Fort Hood, Texas, in memoriam lists 168 names. I approved the request of others not to include the name of the one soldier who committed suicide. I deeply regret my decision."
White House alters policy on letters of condolence →
"I just think it's absolutely essential that we be allowed to continue that critical work, or we will end up with a force that is not modernized," he said. "And a force that is not modernized is an unbalanced force, and in the end it will cost us lives."