Photos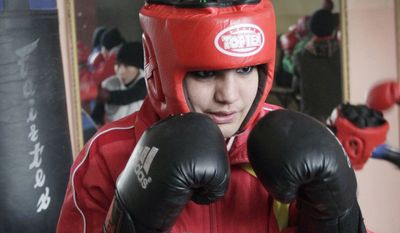 Quotations
"I am well aware that my opponents in the London 2012 Olympics are more powerful and even twice as good as me, but I have prepared myself to participate and win a medal," said Rahimi, who started boxing four years ago and won a silver medal during a boxing competition in Tajikistan.
Teenage girl from Afghanistan to box at Olympics →
"When we participate in the outside competitions, there is pressure on us," Rahimi said while training in a makeshift gym in the Afghan capital. "But I will try to show that an Afghan girl can enter the ring and achieve a position for Afghanistan."