Photos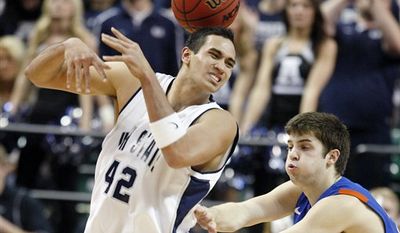 Quotations
"That's one game we all wish we had back," said Wesley, who verbally committed to BYU only to have his scholarship fall apart. "It was a heartbreaker game. We played them tough, down to the wire, at their place."
No. 22 Utah State riding 15-game win streak →
"We don't like BYU; it's not a secret," Wesley admits. "But Jimmer Fredette is not one of those guys you just hate on the court. He's not a punk. So anything he's getting right now, we're happy for him. If he was a punk on the court, it would be different, but he's a class act, and you've got to respect that."