Photos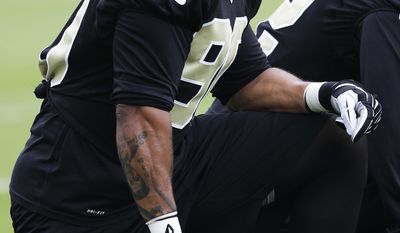 Quotations
"Whether I had three years left or three months left on the contract, it's always important to go out and put your best foot forward, not just for yourself but you've got 10 other guys going out there on that field that depend on you to do your job and do it well," Butler said. "That's all I really want to do: Go out there and do my job for the 10 other guys on the field. When you're making plays and playing good football, the rest of that stuff will come."
Saints LB Butler ready to accept any role he earns →
Now that Butler has rejoined the unit, he's avoiding talk about whether he fits in the starting lineup and is simply pledging to find a role which will make New Orleans' defense better.