Last week President Obama attempted to seize the moral high ground to justify American intervention in Libya. But while the United States was taking military action to forestall possible mass killings in North Africa, an actual slaughter took place in West Africa some 2,000 miles to the south.
Humanitarian aid workers were shocked to discover the bodies of perhaps 1,000 people in the town of Duekoue, Ivory Coast. The country has been suffering violent civil strife between supporters of legitimately elected President Alassane Ouattara and authoritarian strongman Laurent Gbagbo. Reportedly the slaughter took place in a single day when the town fell to forces loyal to Mr. Ouattara, though there are conflicting claims as to whose troops did the killing.
The dreadful discovery brings to mind a passage from President Obama's speech last Monday in which he gave a ringing justification for the kinetic intervention in Libya:
"To brush aside America's responsibility as a leader and – more profoundly – our responsibilities to our fellow human beings under such circumstances would have been a betrayal of who we are. Some nations may be able to turn a blind eye to atrocities in other countries. The United States of America is different. And as President, I refused to wait for the images of slaughter and mass graves before taking action." (emphasis added)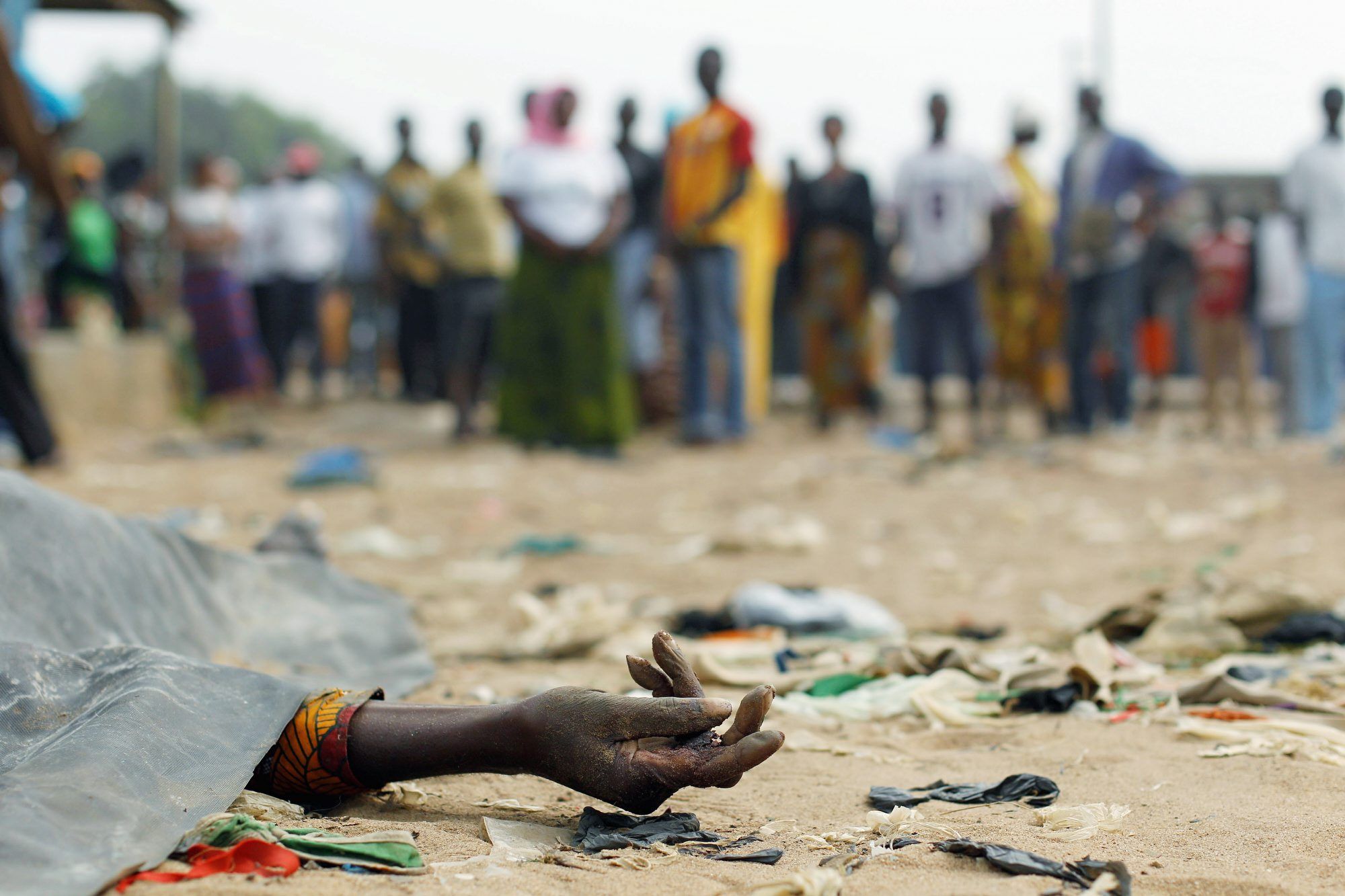 This recalls a similar situation from the 1990s. The Clinton Administration faced charges of racism for ignoring the genocide in Rwanda but choosing to intervene to stop bloodshed in Bosnia. As former Clinton advisor Dick Morris later wrote, "the real reason was that Rwanda was black. Bosnia was white. European atrocities mattered more than African atrocities – not to Clinton himself but to the media, which covered the grisly deaths in Yugoslavia but devoted considerably less attention to the genocide in Africa. And without the media dogging him to take action, Bill Clinton – ever the reactor, rarely the initiator – wasn't about to pay attention."
We will have to wait for Mr. Obama's explanation why Libyan deaths matter more than those in Ivory Coast, and whether U.S. inaction in the latter case constitutes a "betrayal of who we are." The moral high ground can be a very lonely place.