For the first time since 1996, the Washington National Opera is bringing Jules Massenet's tragic opera, "Werther," to the Kennedy Center Opera House. The company's production stars the exciting tenor Francesco Meli as the opera's title character, a Romantic poet doomed by love.
Trim, youthful, and full of enthusiasm, Mr. Meli is clearly excited to bring "Werther" — and Massenet's marvelously complex music — to Washington. "It's a wonderful role," he says. "The French music is, in some ways, to me very strange, but it is filled with many wonderful things."
Debuted in 1892, the composer's late Romantic score verges on modernism. Its arias are perfectly matched to the moment, and its orchestral accompaniment is splashed with washes of color from the harp and saxophone. "Massenet uses instruments for clues, so the public can understand the sentiment, the situation inside," says Mr. Meli.
"Werther" is based on Johann Wolfgang von Goethe's classic epistolary novel, "The Sorrows of Young Werther," a sensation when it first hit the scene in 1774. It was notable for kicking off the "Sturm und Drang" (roughly "storm and stress") period in German literature. But it also became a key element in 19th century Romantic literary philosophy.
Goethe's tale chronicles the travails of a passionate young gentleman and poet who has the misfortune to fall in love with Charlotte, an admirable young woman betrothed to another. Charlotte returns Werther's affections, but goes through with her obligation to marry her Albert, inspiring the despairing Werther to do the honorable thing and take his own life.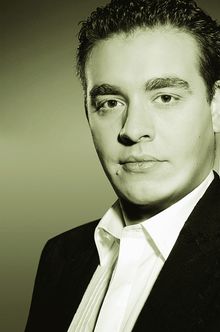 This downer of a tale became a sensation, inspiring legions of Romantic novelists, poets, painters, and musicians to view themselves as rebels, suffering for their art. Brooding, bristling, touchy, and often ready for a fight, these artists were early precursors of the young anti-heroes who would come to dominate the iconography of American popular culture beginning soon after World War II. James Dean's "Rebel Without a Cause" would have easily related to the cult of young Werther.
Goethe's "lonely Romantic hero" motif remains surprisingly durable. It's present in the anti-establishment motif exemplified today in everything from rap and heavy metal rock to vampire films, to the aimless rebels and anarchists populating the Occupy Wall Street movement. Talk about an influential book.
This kind of negative darkness, though, does not show up in "Werther," the opera. Being a Frenchman, Massenet looked at young Werther's passions through the eyes of a true, late 19th century romantic with a little "r." For this composer, it's not really about the philosophy or the politics, according to Mr. Meli. It's about the personal.
"The mistake is to emphasize the 'sorrows' and portray Werther as someone sad and introverted. But in Massenet, he has a luminosity that you do not expect," says Mr. Meli. On the outside, Werther is a "beautiful, elegant man, fashionable, maybe a little like Oscar Wilde. But inside [he] is not normal, a difficult character."
"Werther is a young man who wants to be happy, but he can't," he adds. "It is not that he cannot love, it's that he loves perhaps too well. Whatever he loves he loves too much, his love is too intense. And so it is a love that becomes impossible for him on this earth." Conventional happiness in the end "becomes a sick, damaging love, and destroys him."
Mr. Meli also notes the theme of self-sacrifice. "There's a lot in the 19th century about making the sacrifice for the greater good," he says. "The hero of this story makes the sacrifice, saying to Charlotte, 'I will give you up, do the right thing that is intact and pure.'
"In the last act Werther is actually very happy because he has what he wants. He says, 'My soul is giving you the benediction because you're giving me death. It's his way to thank Charlotte [for] letting him die for her. He's happier dying in her arms than living with her."
Conductor Emmanuel Villaume joins in the conversation, also singing the praises of Massenet's different direction in interpreting Goethe's dramatic tragedy. "This is the opera Massenet loved the most," he says. "It's an incredible balance between fine, subtle poetry and intense drama. It's a real treat to do a piece with a cast sensitive to the style and with such beautiful voices at the same time."
Musically, Mr. Villaume thinks that Massenet's forward-looking score is still "not respected for musical value at the level it should be regarding line, voices, musical integrity and drama. But the balance he strikes is quite remarkable. I think this opera is really a treat."
WHAT: Washington National Opera production of Jules Massenets "Werther"