ANALYSIS/OPINION:
Merit pay for teachers, school choice, in-state tuition rates for veterans and undocumented immigrants.
Those are but a few education-related ballot issues in Maryland and other states, issues that have drawn the resourceful attention of former D.C. Public Schools Chancellor Michelle A. Rhee and her status-quo nemesis school unions.
Proponents of school choice should surely pay attention to Florida, where a statewide ballot initiative would pave the way for the removal of language that bans religious institutions from receiving public dollars. While Florida already has a voucher program for special-needs students and a tax-credit program for poor families, approval of the ballot initiative could help reinstate a voucher program struck down in 2006 after it was ruled unconstitutional for giving money to religious schools.
Ms. Rhee spent considerable time in the Sunshine State after leaving her D.C. job and forming education nonprofit Students First. Now she has taken on schooling in the Volunteer State, having pumped more than $375,000 into helping elect Tennessee Republicans and other school-reform contenders in local and state races.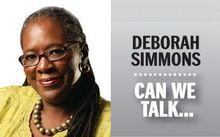 Idaho is hardly a battleground state in the presidential race, but in school reform it certainly is.
On Tuesday, voters take on one the nation's meatier issues: teacher evaluations.
Idaho's Proposition 1 would repeal a law that abolished tenure, mandated 50 percent of teacher evaluations be tethered to students' academic growth, ended early-retirement incentives and limited unions' collective bargaining.
Another sweeping Idaho initiative, Proposition 2, would end merit pay. A third, Proposition 3, would repeal a mandate that called for high school students to take two online classes before graduating.
Georgia voters, meanwhile, are still battling over the authorization of charter schools in the Peach State, which is home to more than 100 public charter schools.
The Georgia Supreme Court ruled in 2011 that the state commission set up to authorize charters did not have the constitutional power to do so. Hence, the ballot battle that would re-establish a state panel and — here's the heart of the issue — give charters a separate pool of funding, which backers of the status quo say will take money away from traditional schools.
And now, my local readers, there is Democrat-blue Maryland, where ballot issues on gambling and illegal immigrants are duking it out over the almighty dollar.
In short, Question 7 asks voters whether they want to expand "commercial gaming in the state of Maryland for the primary purpose of raising revenue for education." A majority "yes" vote would allow table games at all existing and planned casinos and authorize the building of a new casino in Prince George's County.
Now we all know the phrase "raising revenue for education" is the sweet spot of this ballot question, but look at it in this context.
That revenue might not ever make it into classrooms if another education-related question is also approved on Tuesday. Voters in the Free State also have Question 4: whether to grant some undocumented immigrants (or illegal aliens, if you so prefer), the right to pay in-state tuition rates at state colleges and universities.