An effort is underway in Prince George's County to carve out an exemption to the much-ballyhooed "regional minimum wage" increase passed by lawmakers there, in Montgomery County and in the District last year.
County Council member Derrick Leon Davis is expected to introduce a bill Tuesday that would let one of the county's largest employers, Six Flags, continue to pay its seasonal workers at the lower rate of $7.25 per hour instead of the wage that would increase to $11.50 per hour by 2017.
Labor activists and economic analysts who support wage increases called the exemption bad policy and worried that it could set a precedent for other industries and undermine the regional effort to combat poverty.
"Let us see how the legislation works before we come back and tamper with it," said Joslyn Williams, president of the Metropolitan Washington Council AFL-CIO, who spoke in favor of wage increases across the region. "If we need to revisit, it needs to be based on specific experience."
Six Flags annually employs about 2,000 seasonal workers — making it the largest source of summer youth employment in the county, said David Iannucci, senior economic development adviser to County Executive Rushern L. Baker III.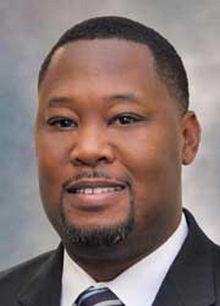 But because of the amusement park's seasonal employment schedule — the park will be open daily for three months during the summer and on weekends from April 5 to Oct. 26 — lawmakers believe an exemption to the minimum wage law is in order.
"It's a very unique situation that brings to bear a unique response," said Mr. Davis, a Democrat whose district includes the Upper Marlboro area where Six Flags is located.
Asked why seasonal workers shouldn't expect the same wages as employees in the rest of the county, Mr. Davis said that demographics of those employees don't warrant the higher wages.
"These are not family wages. This is summer employment," Mr. Davis said. "These children are typically on their way off to college."
The county's law already offers a minimum wage exception for workers younger than 19 who work less than 20 hours per week. The amendment seeks to exclude from the raised minimum wage anyone who "is hired by an amusement park to work only during the amusement park's operating season."
Only about 100 employees work year-round at the park, company officials said.
Six Flags has made its opposition to the wage bill known since it was introduced by the Prince George's County Council late last year.
"Their concern simply is that having a three-month window in which they can earn their money every year, in terms of a profit basis of the park, having the bill apply to their summer employees is a great hardship for them and impacts their profitability," lawyer Edward Gibbs, who represents Six Flags, said at a Nov. 19 County Council hearing on the minimum-wage bill.
The company, which operates 16 amusement parks in the United States, has been on shaky financial footing in recent years, declaring bankruptcy in 2009 and emerging from bankruptcy protection a year later.
Scott Peterson, a spokesman for Mr. Baker, said the county executive understands the logic behind the bill.