Photos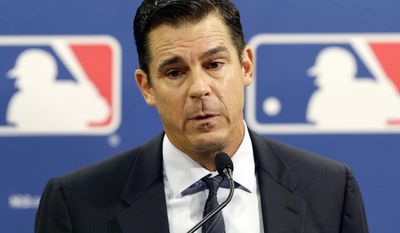 Quotations
"I was a young man, so confused and hurting inside trying to juggle a life of deception, and play in the major leagues while in the closet," he told Outsports. "The greatest mistake of my life was my own inability to believe or trust that I could reach out to someone and ask for some help. It was a different time, and for many of us, it wasn't easy. However, the hard work of so many brave people that came before me and during the past decade is paying dividends."
MLB hires gay former ballplayer Billy Bean as Ambassador For Inclusion →
"Moving forward, I will make it my mission that no other athlete ever has to make that same mistake I made in silence again," he said. "They will know that they are embraced as a member of the MLB family, and there are resources for them, they just need to utilize them or reach out."
MLB hires gay former ballplayer Billy Bean as Ambassador For Inclusion →