Photos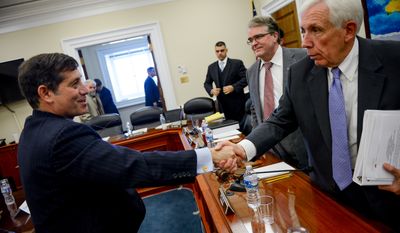 Quotations
"It's dangerous," Hoffman added, "to wrap ourselves in this false security blanket that we've prevented them from attacking the U.S. thus far."
Obama's counterterrorism policy facing mounting criticism →
"The threat has both diversified and become much more complex than it has been at any time since the attack on Sept. 11, 2001," said Bruce Hoffman, one of the authors of the report. "There is no single profile of the terrorists threatening the United States today. What we see is an adversary that in essence is drawn from all sectors of society and all walks of life."