Photos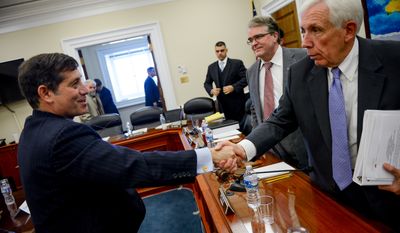 Quotations
"The threat has both diversified and become much more complex than it has been at any time since the attack on Sept. 11, 2001," said Bruce Hoffman, one of the authors of the report. "There is no single profile of the terrorists threatening the United States today. What we see is an adversary that in essence is drawn from all sectors of society and all walks of life."
Report: U.S. slow to act against domestic terror threat →
Bruce Hoffman, director of the Center for Peace and Security Studies at Georgetown University, said, "What makes [Kashmiri] so dangerous is that he did not come to terrorism directly; he served in the Pakistani military as a commander of their special operations units.