Our socio-economic level is influenced by our economic situation, class status, assets, and more. Some of us think of:
-poor, or lower class
-middle income, or middle class
-wealthy, or the upper class 
In reality, there are at least twelve socio-economic classes in the United States.
---
---
Can you name the twelve?
Ask the sixty-five financial workers who attended a workshop I led last week. They passed the quiz.
Financial workers help struggling individuals and families who turn to the county for help. They work for human services in a large urban county. The county had a increase of 3,300 'cases' between January and April. To respond, new people were hired. Many were in the workshop.
Why a workshop? Some times 'the helper' and 'the helped' come from different socio-economic backgrounds. This can create tension, distrust, and complaints.
As a consultant, my job was to help financial workers think about socio-economics differences, reduce tension for themselves and their clients, enhance trust, and minimize complaints.
We explored two key questions:
How does our class and economic heritage impact how we view the world? And view other people?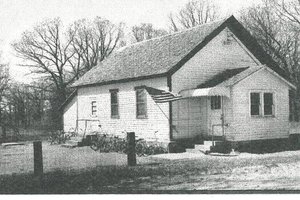 To get started, participants paired up. They shared the economic status of their family from at least three generations back.
One grandparent owned mansions and mills. One mother was an indentured servant. Examples across a wide economic strata were shared.
Through the stories we teased out a few key points.
Outside forces matter; like the great depression, a health emergency, and/or divorce.
Levels vary from person to person and generation to generation.
We love our family without considering their socio-economic status (in most cases).
 More than money matters, especially to move up or down levels.
Some of the factors that comprise socio-economic levels include:
-amount of income
-amount and type of property owned
-investments or other holdings
-job availablity and stability
-educational and intellectual abilities
-social status
-life chances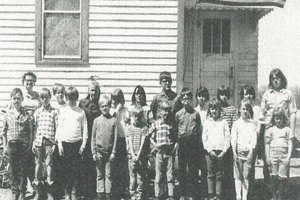 The Twelve Socio-Economic Levels - United States, 2009
1.  Generational Poverty - The harsh conditions of this type of poverty may keep these families from breaking the barriers for generations.
2. Working Poor - These families live paycheck to paycheck, often in fear of being laid off.
3. Working Class - Generally these workers have more stable employment than the working poor. They may use their hands and bodies as a primary tool to do their work.
4. Situational Poverty - A crisis (e.g., health, divorce, etc.) results in an income drop causing these situations. They generally are able to make it back to middle class due to their assets such as education, family support, etc.
5. Risen from Poverty Middle Class - They have gained some resources. They often become the "safety net" for others (their immediate family, friends, etc.). (Source: Sharif Abdullah) 
6. Illusory Middle Class - These Americans have houses, cars, TVs, etc., but they also have staggering debt associated with each possession.  (Source: Sharif Abdullah)
7. Lower Aspiring Middle Class - Adults imitate neighbors with consumer purchases. Going to college is emphasized with children although they may not have gone to college themselves.
8. Solidly Middle Class - They own their home and have investments or business.  Assume children will be college graduate/professionals.
9. Upper Middle Class - They have a higher income due to professional jobs and/or investment incomes. 
10.  Millionaire Middle Class - They have a net worth of over a million dollars, but have not mentally accepted their wealth. (Source: Sharif Abdullah) 
11.  Owning Rich - They own income-producing assets sufficient to make paid employment unnecessary.
12. Ruling Rich - They hold positions of power in major institutions of society and may live secluded lives or are protected from the general public.
Source: (Donna Beegle, 2006)
Some of the implications of socio-economic differences are:
-Pay attention to socio-economics issues in the same way you do ethnicity, gender preference, and other aspects of difference.
-Start with yourself. Reflect upon your own heritage.
-We have biases based upon our own background. Pause before judging others.
-Recognize that a former socio-economic status may still impact people's behavior  today.
For example, someone who struggled to pay bills while growing up may still search out the clearance rack first.
Someone who grew up in a middle or upper income family may be uncomfortable buying items at a consignment store.
Or interacting with a county financial worker.
What examples can you share from your own socio-economic heritage? When you get involved helping others, what has been useful to improve the interaction?
Click to Read More and View Comments
Click to Hide
---
---