Photos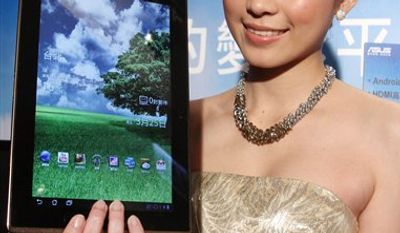 Quotations
Shen acknowledged Apple Inc.'s current dominance in the rapidly expanding tablet computer market, but predicted that its market share would fall to 50 percent by 2012, as devices run on Android and Microsoft systems pick up steam.
Taiwan's AsusTek launches Android-powered tablet →
"In our own pursuit of perfection, we offer users more options," AsusTek CEO Jerry Shen told The Associated Press. "They can get a full range of functions including 10-finger touch, Flash supported video viewing, e-book reading, and a physical keyboard so they don't have to deal with any inconveniences."