Photos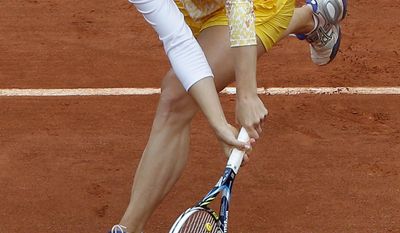 Quotations
"I've been working," she said. "I did a lot of fitness - that's the time to do fitness. I did a lot of time on the court, different shots, getting shots together, moving well, being aggressive, getting the groove back."
Peer seeks to find groove after Wimbledon →
"I didn't have a very good last few months, but I had a change of coach and I've been working on things, and now things are beginning to get together," she said. "Now, in practices, I feel much better. I grew up on hard courts, so I really like hard courts, obviously. But last year, I did really well in the clay season. I don't want to choose where I do well, but after not doing very well the last few months, I'm really looking forward to the summer to do very well."