RELICS OF 9/11
Yeah, yeah. It's understandable that the White House strategy for the 10th anniversary of 9/11 is to look to the future, think global, avoid mentions of al Qaeda and proclaim the remembrance to be a day of service. Things are more visceral at the Smithsonian Institution's National Museum of American History, however. The nation's official repository for artifacts from the terrorist attacks has assembled more than 50 objects from New York, the Pentagon and Shanksville, Pa., and the Transportation Security Administration — to be shown on tables rather than behind glass.
"Endurance of our nation. That's exactly what the relics of 9/11 suggest," says Marc Pachter, the venerable museum's acting director
Objects include a tattered American flag recovered from a pile of World Trade Center debris, airplane fragments, a crushed New York Fire Department firetruck door, burned ax heads, steel from the South Tower, a soot-covered calendar, melted coins, clothes worn by a survivor who fled the Pentagon and the ID cards of a man who perished aboard Flight 77, which hit the structure that morning. The display is open to the public from Sept. 3 to 11; review the objects here: http://americanhistory.si.edu/september11/.
NEWSWEAK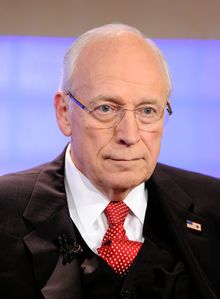 If they publish insults, scandal and cleavage, will it sell, make buzz and generate those all important clicks? Well, maybe not. Sales numbers are in for Newsweek's controversial "The Queen of Rage" cover featuring Rep. Michele Bachmann of Minnesota. The Republican presidential hopeful looked odd indeed, while a gleeful liberal press rejoiced over the "crazy eyes" and conservative journalists pitched a fit.
"After all the attention, 47,225 copies of the issue moved off the rack, according to Newsweek's own figures. Three other industry sources with access to Newsweek's numbers gave figures ranging from as few as 35,000 up to 48,000 copies," says AdWeek staff writer Lucia Moses, who notes that a recent cover featuring a computer-generated image of Princess Diana as she might look at age 50, fared just above average for a double issue — about 70,000 copies.
But a Newsweek cover depicting Mrs. Bachmann's campaign rival Mitt Romney as a dancing Mormon? The issue sold 80,000 copies. And as the sages say, go figure.
YES TO THE MOSQUE
An extensive new Pew Research Center for the People & the Press survey of Muslim-Americans finds that almost three-fourths of them — 72 percent — say that the controversial "ground zero mosque" and Islamic cultural center should be built on a site just a few blocks from the site of the World Trade Center in New York City. One-fifth says the project should not go forward.
The public differs sharply from Muslim-Americans: 38 percent of the public says it should be allowed while a "47 percent plurality" says it should not be allowed," according to the survey. See other findings in today's Poll du Jour at column's end. See the entire extensive poll here: http://people-press.org.
WHERE'S CHENEY?
Dick Cheney is fending off attack dogs during the first 24 hours of a book tour to promote his memoir "In My Time," published Tuesday. Yeah, well. Comes with the territory, and there's more to come. The former vice president has or will face potential friend and foe, with appearances on MSNBC's "Morning Joe," Fox News' Greta Van Susteren, "Fox & Friends" and "Your World With Neil Cavuto"; along with C-SPANs "After Words," CNN's "John King, USA," CNBC's "Kudlow Report" and even ABC's "The View."
But come Sept. 20, Mr. Cheney and his daughter, Lyn, who collaborated with her dad on the book, journey to harmonious territory: the Ronald Reagan Presidential Library in Simi Valley, Calif., for a book signing, lecture and sumptuous full dinner.
Naturally, the event is sold out. But the demand to see the Cheney team is so great that the library has a waiting list, and has established another venue — not in the proverbial "undisclosed location" but in a "remote viewing area." Mr. Cheney's memoir, incidentally, is No. 1 in sales at both Amazon and Barnes & Noble.