Most of the Secret Service agents embroiled in a South American prostitution scandal are likely to lose their jobs — some as soon as Monday — a powerful Republican lawmaker said Sunday.
"You can't allow 11 men to tarnish the great reputation that this agency had," Rep. Peter T. King, chairman of the Homeland Security Committee, said on NBC's "Meet the Press." "In the next day or so, I think we're going to see more Secret Service agents leaving."
The New York Republican, whose committee is investigating the incident, told "Fox News Sunday" that "most … [will] either resign, retire or will be forced to leave."
Six of 12 Secret Service agents and supervisors involved in a night of partying with prostitutes in the Colombian city of Cartagena on the eve of President Obama's arrival for a hemispheric summit have stepped down or have been fired since the scandal broke. Eleven military service personnel also have been implicated.
The Secret Service said Friday that a 12th employee had been implicated in the probe and another had been cleared of "serious misconduct" but would face administrative action.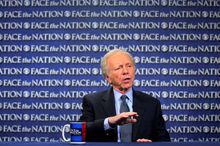 Rep. Darrell Issa, California Republican and chairman of the House Oversight and Government Reform Committee, told "Meet the Press" he has confidence that Secret Service Director Mark Sullivan is taking steps to address the scandal.
"The most important thing is that this never happens again," Mr. Issa said.
The ranking Democrat on Mr. Issa's committee, Elijah E. Cummings of Maryland, said blacks are particularly concerned about the integrity of the security detail around Mr. Obama, the nation's first black president.
"First of all, let me say I have concern about all presidents and everybody that the Secret Service guards," he said on CNN. "But the fact is that African-American people have always expressed concern to me about this president. … They worry. They're concerned."
Mr. Cummings said he thought Mr. Sullivan was taking the right approach to fix the problems in the agency.
"I don't think that we judge the Secret Service by its weakest link. They are gone, half of them, and I think others will be leaving shortly. … You can't, you know, legislate people not being stupid," Mr. Cummings said.
Mr. King, who said he has four investigators working on the case, also expressed confidence in Mr. Sullivan.
Senators also are looking into the scandal. Sen. Joe Lieberman, chairman of the Senate Homeland Security Committee, told "Fox News Sunday" that his panel will hold at least one hearing.
Mr. Lieberman, a Connecticut independent who caucuses with Democrats, called on the White House to conduct an internal probe into whether any of its staffers were involved in the scandal.
"There's no evidence [of White House involvement], but I don't know that the Secret Service is actually investigating that question," Mr. Lieberman said on Fox. "I'd say it's a reasonable question and that the White House ought to be conducting its own internal investigation of White House personnel who were in Cartagena, just to make sure that none of them were involved in this kind of inappropriate behavior."