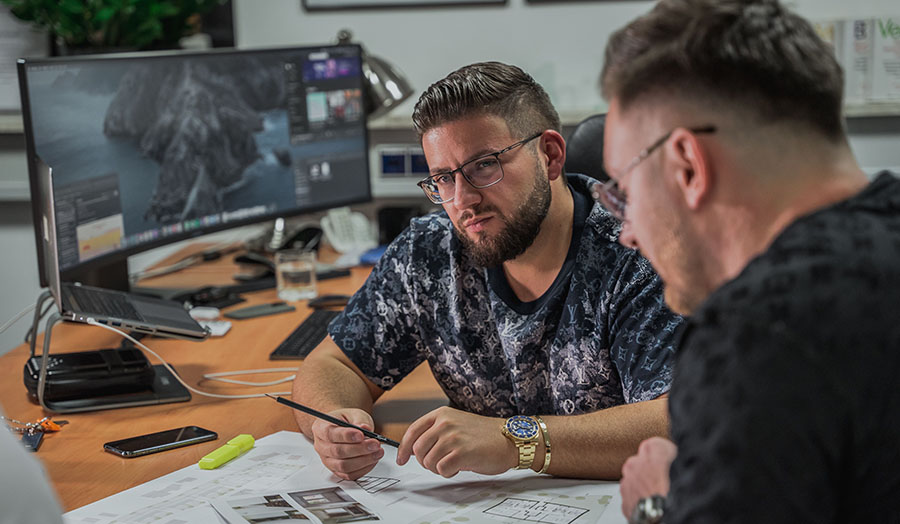 Having the passion to build something and get somewhere in life is always a decision every human makes in their own life. Some people chose a rather quiet and simple life but for some success is the only option. If you're one of those people who lives to chase their dreams, working on your mindset is crucial.
Believing that you can achieve something is the first step to finding success. Alexander Kovin has that type of personality and mindset. He came from poverty but with sheer hard work, patience, and dedication, Alexander has achieved success in a big way. When he moved to Germany from Kazakhstan, life threw many challenges at him and his family. But he always had a firm belief that this was bound to change.
Alexander worked hard and dreamed of becoming an entrepreneur one day. Starting from nothing, in a time span of nine years, he has built a real estate company that is successful beyond his wildest dreams. More than 110 sales partners have teamed up with him to sell real estate for his company. He also has 3 full time employees running the office and keeping things in order. His journey is a great example of how anyone can change their life if they're willing to work hard.
His company has been successful in opening two more locations and has been generating more than 2 million in sales. Working on the company structure to function seamlessly and expanding business has been the goal for Alexander. His team has been with him through thick and thin. They've always shown him and his company immense support.
Major notable highlights of Alexander's career include receiving a few awards. He has been named the TOP Real Estate Investment Expert by Success Magazine, Top Consultant by Trusted Experience and was given the Top Service Quality award by Sachwert Magazin. In addition, Alexander has been a part of numerous podcasts and interviews. His accomplishments in the real estate industry are well-known and remarkable.
Alexander has faced many setbacks while working in this industry and transforming himself as an entrepreneur. His partners have let him down on several occasions and managed to turn the sales partners against him as well. These issues have been painful to combat and manage. But giving up has never been an option, so Alexander rebuilt his career and reputation each time.
He advises others to remain focused on their goals and never pay attention to the opinion others have about you. The only thing you should be concerned about is your own journey. Being absolutely self-made takes courage and extreme hard work but it has all been worth the struggle in the end. Alexander's journey is inspiring for many aspiring entrepreneurs who want to enter the business world.
He aspires to take his business to the next level and build it further as a group of companies. Establishing his company as a major real estate and finance giant will be a dream come true for him.