Photos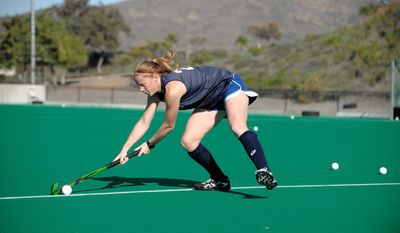 Quotations
"I actually got an email about it. That's how I found out," Laubach said.
Claire Laubach packs a punch with wicked stickwork →
"I just have always been very successful," Laubach, 28, said without a hint of arrogance while discussing her athletic career on a crisp late fall day at a coffee shop just down the road from where she roamed the fields for the Wildcats. "For a long time, I did all the steps that needed to be taken. When I was in high school, it was about getting into college. And then that happened. I got into college and won three national championships. Then when I made the [national] team (just after college), that was awesome."