Photos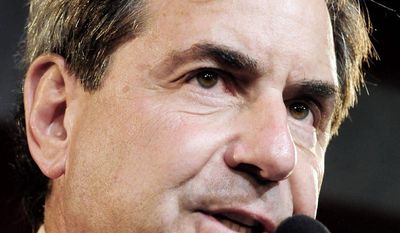 Quotations
Rep. John A. Yarmuth, Kentucky Democrat, said Mr. Trump had "proven to be a poison for the presidency, a cancer on the country and a truly disgraceful human being."
White House rejects criticism of Donald Trump's sexism, saying Kirsten Gillibrand can be bought →
"He did not tell them that under their plan, an individual in the top one-tenth of 1 percent of income gets a $1.4 million tax cut while a middle-income household receives barely $60," said Rep. John A. Yarmuth of Kentucky, the ranking Democrat on the House Budget Committee. "And he conveniently left out that their plan would grow the debt by $3 trillion."