Photos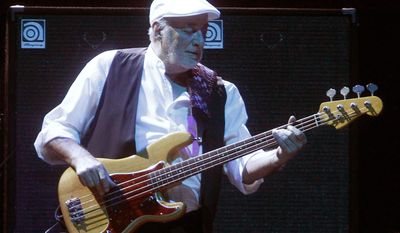 Quotations
Accordingly, Mr. Fleetwood said that the name "Love That Hurts" "seems a very apropos title because [in] the history of Fleetwood Mac, not all of it has been hugely happy," he said. "I won't say it's totally unique, but it's fairly unique — this strange survival of this band throughout all these years."
Fleetwood Mac book 'Love That Burns' will be signed by Mick Fleetwood at SXSW →
"If you look at Fleetwood Mac as a group, you can make the case of saying we're a bunch of individuals who don't necessarily belong in the same group together, but it's the synergy of that that makes us so good. But it also makes the politics a little more tenuous," he said. "You can say that not only can it be a political minefield, someone's always causing trouble, right? I caused trouble for years, so I can't point any fingers."